Posted on September 27, 2019 09:00 AM
Durham Region's Works Department advises residents that the Waste Management Call Centre has a new phone number: 905-697-5300. For more details, visit the Region of Durham website.
Posted on September 16, 2019 11:45 AM
Whitby, Ontario, Sept. 16, 2019 – A new regional Smoking and Vaping By-law, regulating smoking and vaping of tobacco, vapour products and cannabis in public places and the workplace, has been approved and is now in effect. The previous Smoke-Free By-Law, which regulated smoking in public places and the workplace, has now been revoked.
The new regional Smoking and Vaping By-law addresses smoking and vaping of any substance intended to be inhaled including nicotine, cannabis and medical cannabis,...
Posted on June 27, 2019 02:30 AM
Whitby, Ontario – The Regional Municipality of Durham, Works Department is reminding residents to keep the health and safety of waste collection operators in mind when they set out their waste for curbside collection.
"We have had a couple close calls recently — waste collection operators can be severely injured when collecting a garbage bag containing pieces of broken glass, unwanted hypodermic needles, syringes or broken porcelain," said Craig Bartlett, Manager of Waste Operations. "For...
Posted on November 01, 2018 12:15 PM
As the Municipality of Clarington prepares its 2019 Operating Budget, we're looking for feedback from residents on key services that are funded by tax dollars. How would you allocate tax dollars? What services are a priority for you and your family?
Using the online budget tool, residents can suggest funding adjustments for the day-to-day services that impact them the most. Choose to increase or decrease the budget by five per cent for each listed service, or simply maintain the same funding. Clarington's...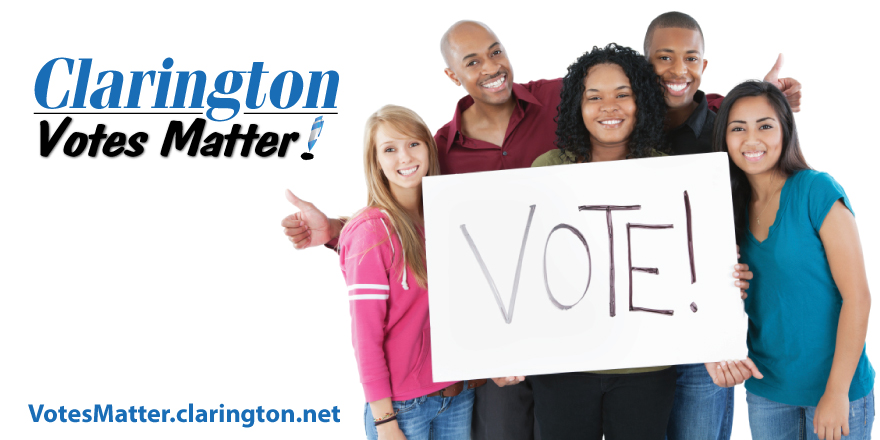 Posted on October 18, 2018 11:00 AM
On Monday, October 22, 2018, Clarington electors will cast their ballots at voting locations throughout Clarington to elect the following offices:
One Mayor
Two Regional Councillors
Four Local Councillors
School Board Trustees
Regional Chair
Whether you're a seasoned elector or casting your vote for the first time, we've made every effort to make the voting process easy.
Visit your designated voting place between 10 a.m. and 8 p.m. If you are unable to attend your designated voting place, you can appoint...