Posted on March 20, 2018 09:00 AM
Clarington March 20, 2018/- The Municipality of Clarington has set a record for new residential construction in 2017. The total construction value skyrocketed to over $330 million, which is 3.1 per cent higher than the construction value in 2016, according to a building permit report.
"Our economy is thriving. We are one of the fastest growing municipalities in Durham Region. Companies are paying attention and investing in our community," said Clarington Mayor Adrian Foster.
The report shows considerable...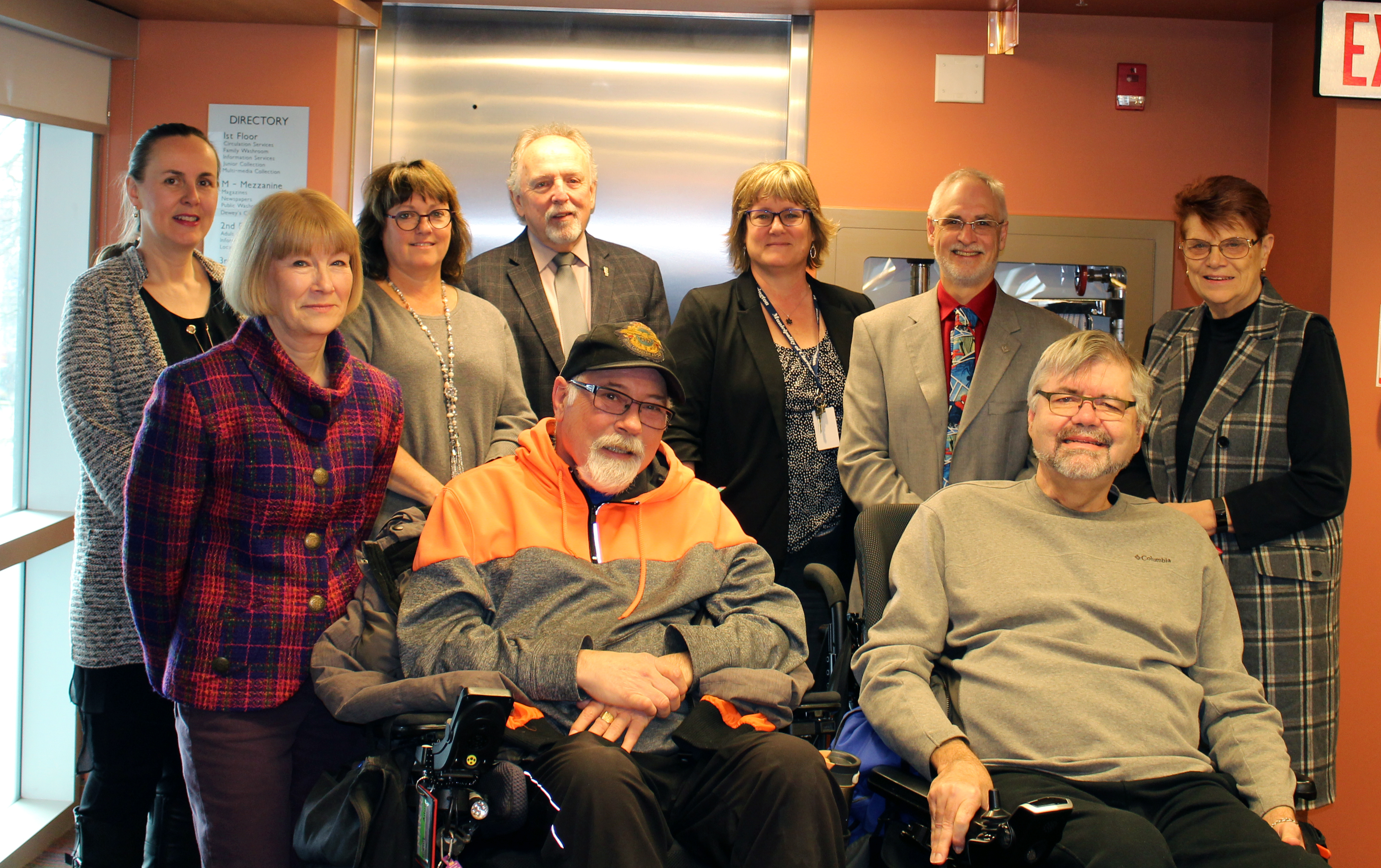 Posted on March 14, 2018 10:45 AM
Clarington March 14, 2018/- The Municipality of Clarington officially unveiled accessibility upgrades to elevators at the Municipal Administrative Centre (MAC) and the Clarington Public Library Bowmanville Branch.
"We are continually striving to create a barrier-free community, where residents of all abilities have access to our buildings and services," said Clarington Mayor Adrian Foster.
The upgrades include audio announcements and Braille to allow those with visual impairments to access the elevators...
Posted on March 06, 2018 08:45 AM
Whitby, Ontario – The Regional Municipality of Durham would like to advise residents that the Continuous Emissions Monitoring data indicated an exceedance of the carbon monoxide (CO) four hour rolling average at the Durham York Energy Centre (DYEC). CO is monitored as an operational parameter indicating combustion performance. All other emissions were in compliance.
Read the full news release on the Region of Durham's website.
Posted on March 01, 2018 10:00 AM
Clarington March 1, 2018/- Clarington Council has directed Municipal staff to investigate the possibility of eliminating train whistles at all level railway crossings across the Municipality. Clarington staff were directed to look into the cost of hiring a consultant to undertake the study on Municipal-wide whistle cessation. Council has also asked for a report on other options for affordable railway warning systems at crossings.
The decision was made in response to a petition from residents...
Posted on February 27, 2018 12:30 PM
Clarington February 27, 2018/- In an effort to promote and embrace the growing diversity in Clarington's population, the Municipality will create a Diversity Advisory Committee. The committee will provide Council with advice, comments and recommendations on issues that affect diversity in the community.
"We want to promote an inclusive environment, acknowledging the diversity within the fabric of our community. We have residents that are from different nationalities, cultural backgrounds, religious...