Posted on March 09, 2017 02:15 AM
Clarington March 9, 2017/- The Municipality of Clarington continues to offer excellent recreational programs to residents as outlined in a report to Committee. Clarington makes every effort to provide quality recreational opportunities for participants of all ages across the Municipality. Clarington's Community Services Department provided Council with a year-end review of programming and facility use for 2016.
Swimming lesson registration numbers were up in 2016 after the Alan Strike Aquatic and...
Posted on February 13, 2017 04:15 AM
Resolution
Whereas the Charter for Inclusive Communities affirms the dignity of every person and calls for a concerted effort to counter prejudice and hate and to develop programs and policies specific to the reduction and elimination of Islamophobia in all its forms.
And Whereas the rise of anti-Muslim incidents across Canada and the recent attacks in Quebec City risk eroding the strength of our country's rich social fabric;
Now therefore be it resolved that Clarington Council endorses and supports...
Posted on February 09, 2017 03:30 AM
Clarington February 9, 2017/- Clarington Council is asking the Ontario Ministry of Transportation (MTO) to fast-track planned improvements to the Waverley Road and Highway 401 interchange. The Municipality of Clarington is requesting that MTO includes the interchange improvements in its five-year plan, fourteen years ahead of schedule. Clarington is also willing to invest approximately $2.5 million to expedite these improvements. Council approved sending the Ministry of Transportation a letter in...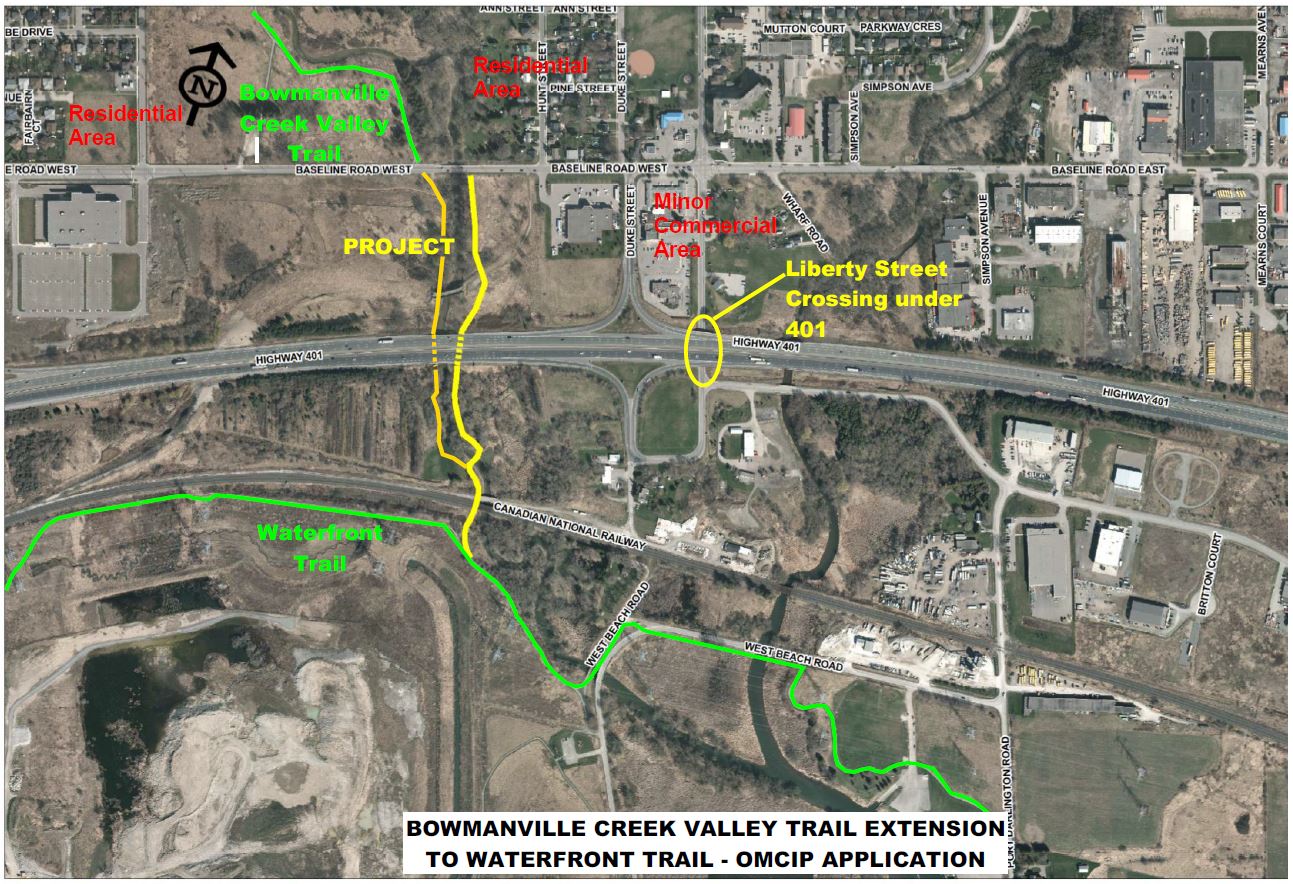 Posted on February 07, 2017 09:00 AM
Clarington February 7, 2017/- Clarington residents will see a 3.15 per cent increase on the local portion of their property taxes as Council voted to adopt the 2017 budget Monday night. That means residents will pay approximately $41.39 more on the Clarington portion of their tax bill for an average house valued at $323,000. A one per cent increase to the Clarington portion of the levy equals an additional $505,000 in tax revenue that the municipality uses to pay for services.
The key focus of Clarington's...
Posted on February 06, 2017 03:30 AM
Whitby, Ont. – The Regional Municipality of Durham would like to advise the public that after assessing the condition of boiler #2—which is currently undergoing repairs to a damaged water tube—as a precautionary step, Covanta the operator of the Durham York Energy Centre (DYEC) has decided to take boiler #1 offline as well to assess its condition. Covanta began a controlled shut down process on boiler #1, late on Sunday evening; it went off line early Monday morning.