Proposed development
DG Group has submitted an application for Draft Plan of Subdivision and rezoning to permit a plan of subdivision with a total of 194 residential units consisting of 53 single-detached units, 36 townhouse units and two blocks with a total of 105 units, including stacked townhouses and mid-rise apartment buildings as well as blocks for Environmentally Protected lands. The applications are deemed complete.
Site locations
2400 Green Road, west side of Green Road, north of Ross Wright Avenue in Bowmanville.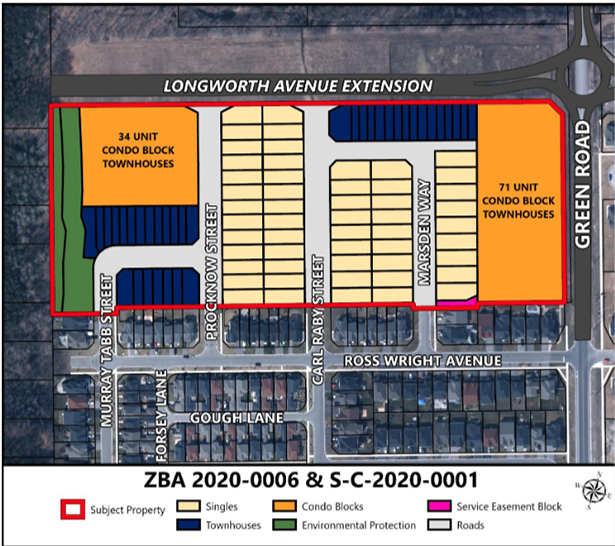 Applicant
DG Group
Supporting documentation submitted by the applicant
File number
File Number: S-C 2020-0001, ZBA 2020-0006
Contact
Cynthia Strike at 905-623-3379 ext. 2410 or cstrike@clarington.net.