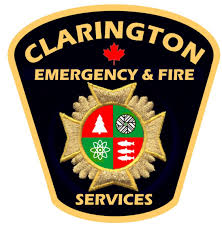 Clarington January 21, 2015/- Clarington Emergency and Fire Services responded overnight to a large structural fire in Clarington's Newtonville area. When fire crews arrived the home was fully engulfed in flames. There were two people inside the home when the fire broke out, one was able to escape the fire, and the other is unaccounted for.
Crews are still on scene this morning monitoring the area and dousing any hot spots. "The fire is under investigation, CEFS is working closely with the Ontario Fire Marshal's office, and Durham Regional Police to determine the cause," said Fire Chief Gord Weir.
All five Clarington fire stations responded to the fire. The emergency call came in overnight at approximately 2:14 a.m. CEFS is bringing in some heavy equipment to assist in the investigation.
-30-
For more information contact:
Gord Weir, Fire Chief
905-623-3379 ext. 2802
For media inquiries please contact:
Basia Radomski, Communications Manager
905-623-3379 ext. 2214