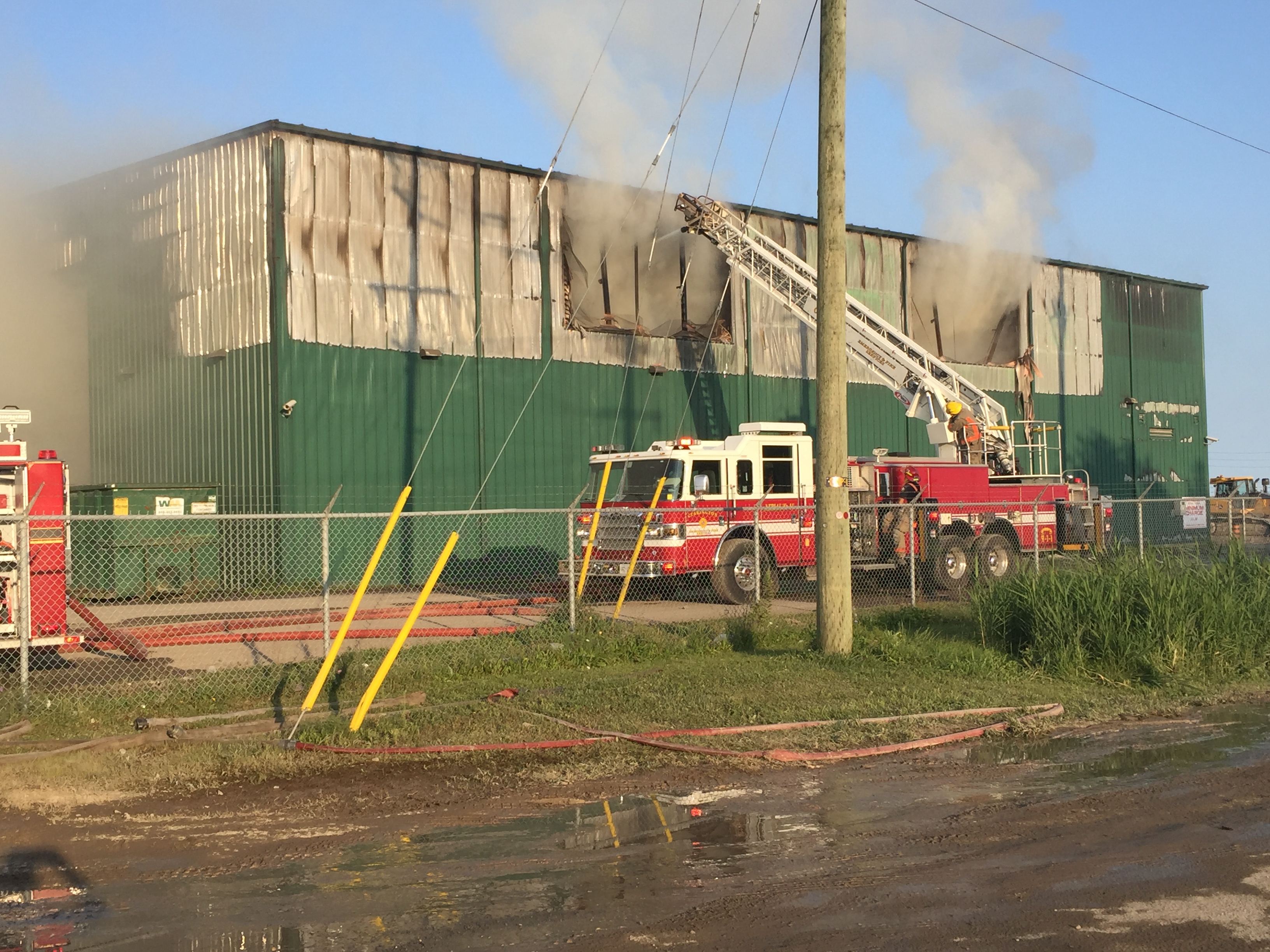 Clarington August 26, 2917/- Clarington Emergency and Fire Services are on scene fighting a large fire at a Waste Management facility in Courtice. Around 30 firefighters have been on scene since the fire call came in at 2:44 p.m.
'ÄúThe fire is contained, but we will be on scene for the next few hours. We are dealing with around 450 tonnes of burning garbage and cardboard,'ÄĚ said Clarington Emergency and Fire Chief Gord Weir.
One firefighter suffered from heat exhaustion. He was checked out by EMS and allowed to return to his duties. No one suffered any injuries.
The building is made up of steel siding and a concrete base. The amount of garbage is making it difficult for fire crews to get to the heart of the fire.
It appears the fire started after a load of garbage was pushed into the facility and sparks were seen, shortly after the garbage ignited.
'ÄúThis fire has been strenuous on crews. Our tanker trucks are shuttling in water as there are no hydrants in the immediate facility adding to the challenges of putting the fire out,'ÄĚ said Chief Weir.
-30-
Media Contact:
Communications Manager
905-623-3379 ext. 2214