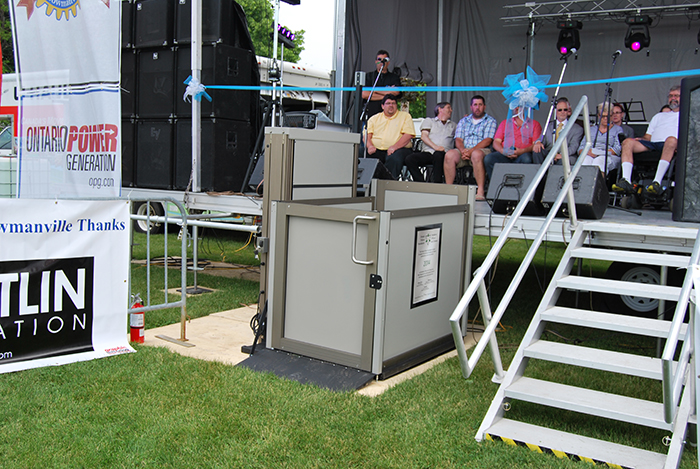 Clarington June 8, 2015/- Clarington unveiled its new accessible mobile stage at Bowmanville Rotary Rockin' Ribs and Brews on Friday, June 5. The stage was used for the first time during the festival.
The stage has many features including a lift that provides access from the ground to stage level for people with disabilities. It was purchased with grant money from the Ontario Trillium Foundation as part of a community collaborative project with the Visual Arts Centre, the Rotary Club of Bowmanville, the Orono Agricultural Society and the Municipality of Clarington.
Clarington hosts over 40 events annually, this stage will be an invaluable addition in the community to enhance those events and provide much needed access and accessibility for people with disabilities.
For media inquiries please contact:
Basia Radomski, Communications Manager
905-623-3379 ext. 2214