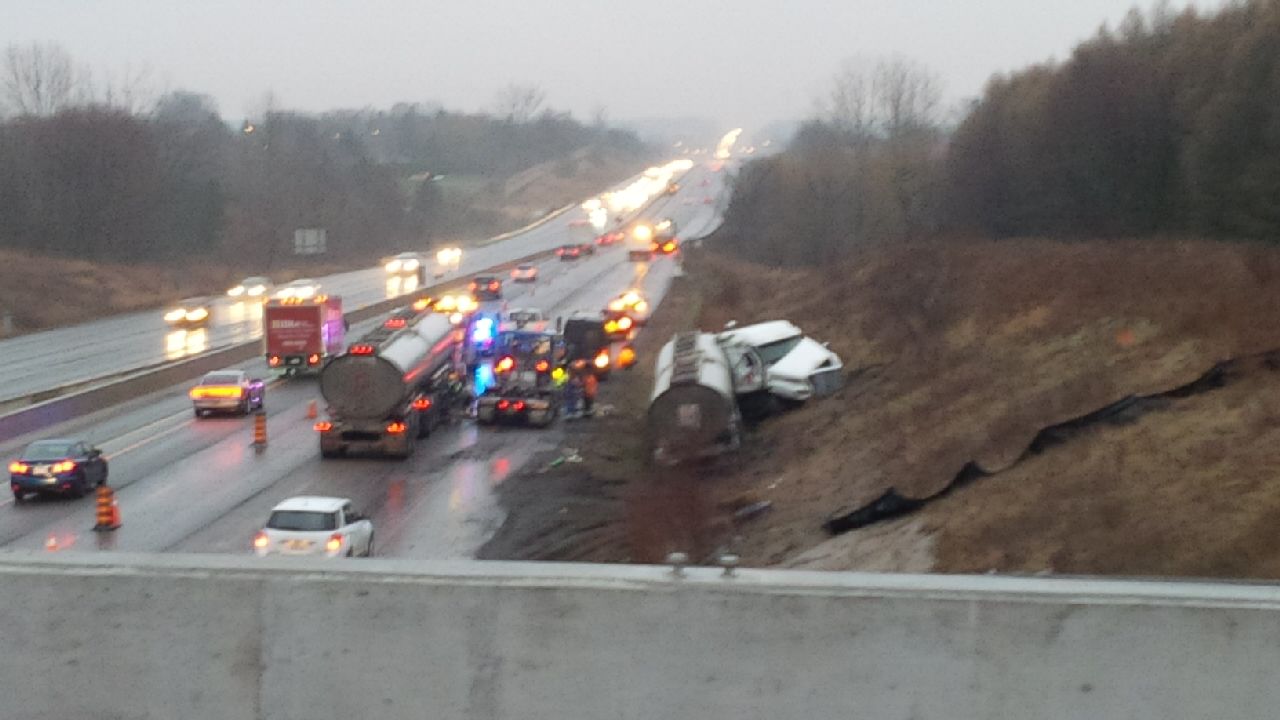 Clarington December 16, 2014/- An environmental cleanup is underway in Clarington at the site of a fuel tanker accident. A firm has been contracted to deal with a diesel fuel spill. Around midnight last night, a fuel tanker hit the Cobbledick Road Bridge on Highway 401 eastbound. The contents of one of its compartments, approximately 20,000 litres of diesel fuel, spilled into the ditch, some of it made its way into Wilmot Creek. A sheen of oil has been observed in the creek, so far there has not been any impact on the fish. Residents of Wilmot Creek Retirement community have been advised of the incident.
The Municipality of Clarington has contacted the Region of Durham, they have extracted samples from their Water and Sewer Treatment plants in the area. They are monitoring the situation for any possible impact. An independent consultant has been retained by the Ministry of Transportation to assist in mitigating any environmental impact. The cleanup is underway, oil absorbent socks have been placed in two separate locations along Wilmot Creek. Authorities will continue to assess the situation and monitor any impact on the fish species in the area.
Currently there is one eastbound lane open along the 401 from Highway 35/115 to Cobbledick Road. The other lanes will reopen as soon as the accident site is cleared.
-30-
For more information:
Gord Weir
Fire Chief
905-623-3379 ext.2802
For media inquiries please contact:
Basia Radomski, Communications Manager
905-623-3379 ext. 2214