Council approves Municipal Budget focusing on infrastructure repair and capital investments to improve residents' quality of life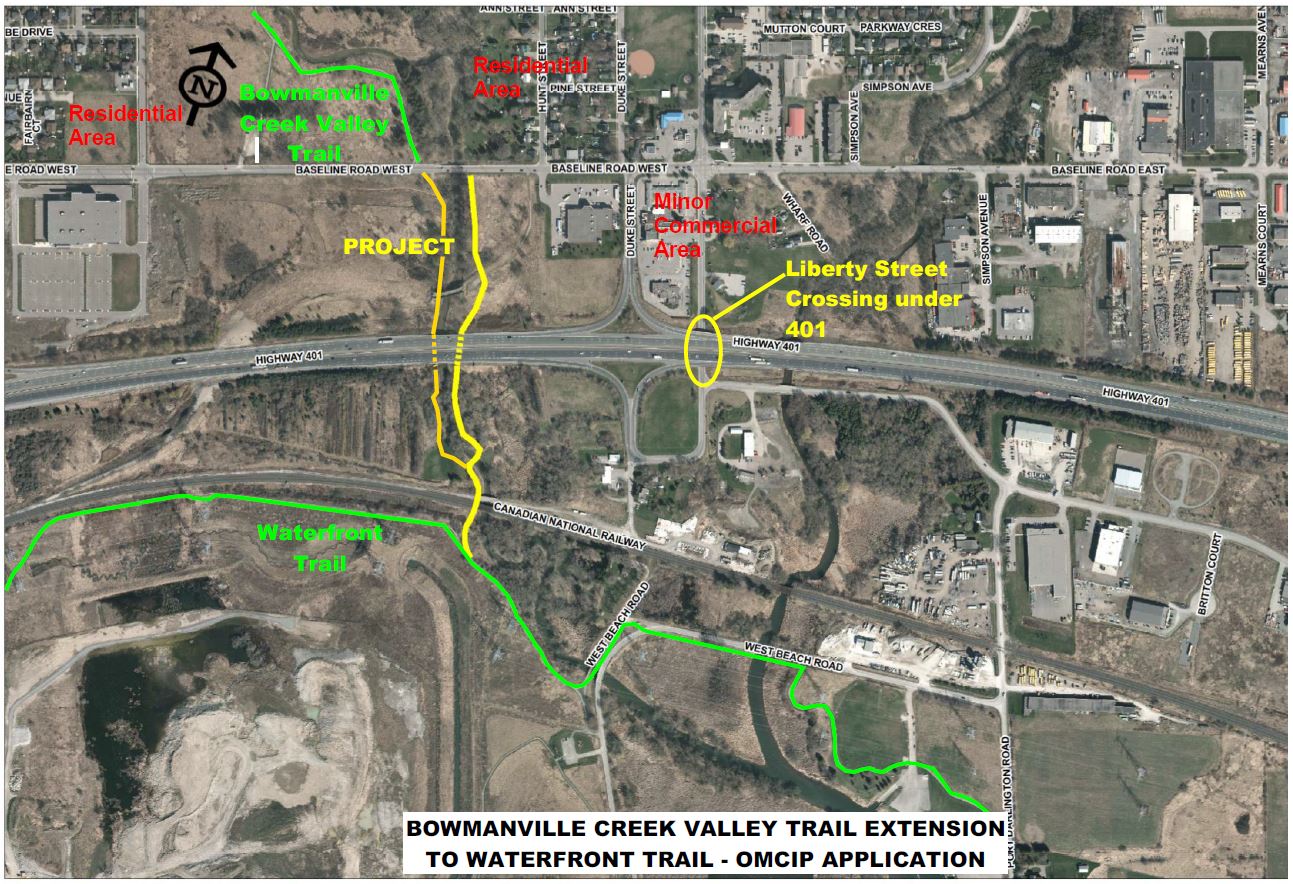 Clarington February 7, 2017/- Clarington residents will see a 3.15 per cent increase on the local portion of their property taxes as Council voted to adopt the 2017 budget Monday night. That means residents will pay approximately $41.39 more on the Clarington portion of their tax bill for an average house valued at $323,000. A one per cent increase to the Clarington portion of the levy equals an additional $505,000 in tax revenue that the municipality uses to pay for services.
The key focus of Clarington's 2017 budget is infrastructure and road improvements as well as capital investments to keep up, and catch up, with the growth the Municipality is experiencing. Council has earmarked a total of $1,825,000 to rural road improvements and resurfacing. That amounts to half a per cent increase over last year on the overall tax levy.
"Our Municipality is growing exponentially. We are home to three of the largest infrastructure projects in Canada, and continue to work on attracting new business and creating jobs. This budget aims to strike a balance between affordability and keeping pace with our growth, we need to invest in our infrastructure to continue to grow our economy," said Mayor Foster.
The tax levy will also pay for the direct operating costs of services such as snowplowing, parks and road maintenance, fire and emergency services, street lights, recreation facilities, animal services, community planning and more. The Municipality has also earmarked money for ongoing bridge maintenance, reconstruction of local streets and ongoing road maintenance. Clarington will also construct an active path on Mill Street in Newcastle, to improve pedestrian safety and access to the waterfront.
The Municipality has some large capital projects planned for 2017. Those projects include long-term work on existing infrastructure to improve and lengthen its lifespan. With this budget, Council has also taken a large step to fulfilling its strategic goals to build additional trails and connect the community to the waterfront. One of the projects is the design of an extension of the Bowmanville Creek Trail from the built-up neighbourhood on Baseline Road with a link south to the Waterfront Trail, including crossings under Highway 401 and CN rail bridges. The other project is the first phase of construction of a paved trail and steel bridge along Farewell Creek from Tooley's Mill Park. Clarington will also begin development of a leash-free dog park in Courtice and a park in Enniskillen.
This year, the Municipality will also take out a loan to pay for a much-needed replacement of Pad A at Garnet B. Rickard Recreation Complex, as well as improvements and repair at the Municipal Administrative Centre. Clarington will also take advantage of provincial and federal funding, and share the cost for stormwater management ponds cleanout.
Council has also set aside $300,000 for staffing. The Interim CAO will allocate the positions as needed following several internal reviews.
Clarington's 2017 budget also includes $95,000 set aside for the Community Grant and Sponsorship programs. The Municipality recognizes the efforts of local not-for-profit organizations and volunteer groups who provide much-needed services in our community. Clarington provides funding assistance to these groups based on an application process. Council ultimately decides how the funding is allocated.
Council has also earmarked a 0.18% per cent increase in the levy or, $92,506, to help fund several external agencies that receive Municipal support, bringing it up to a total of $4,018,177. Those agencies include Clarington Public Library, Bowmanville Older Adult Association, Clarington Museums, Visual Arts Centre of Clarington, John Howard Society/Firehouse Youth, Community Care Durham, Newcastle Community Hall and Orono Cemetery Board.
In an effort to ease the burden of service costs on taxpayers, Clarington Council voted to make a withdrawal from the rate stabilization reserve fund of $800,000. That money will be used to offset the levy and help pay for services. Much like any household, the Municipality has savings, or money set aside in reserve funds to help pay for services and capital improvements.
It is important to note that Clarington is an affordable place to live and has a very competitive tax rate. For example, a resident living in a detached bungalow in Clarington pays about $1000 less in taxes than a resident living in an average comparable home elsewhere in the Region of Durham.
Residents pay taxes for services that are provided by different levels of government and combine to form the overall levy reflected in the tax bill each household receives. An estimated 31 per cent of the overall tax levy goes to pay for local services provided by the Municipality of Clarington, while 50 per cent of the levy goes to pay for Regional Services, provided by the Region of Durham. The remaining 19 per cent of the tax levy covers education costs provided by the School Boards and set by the province. Final rates for the Region of Durham and education are not yet set.
"The Municipality has worked hard to weigh all the options out and prioritize. Council has adopted a budget that reflects community priorities," said Mayor Foster.
-30-
Media Contact:
Basia Radomski
Communications Manager
905-623-3379 ext. 2214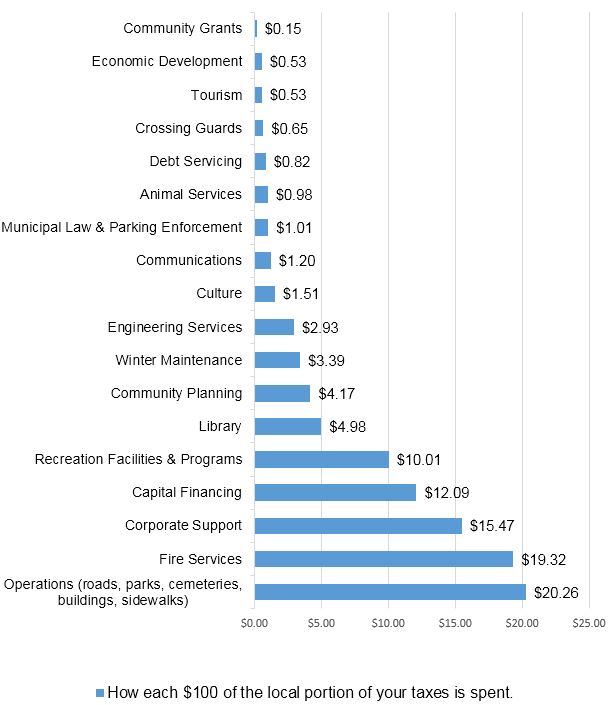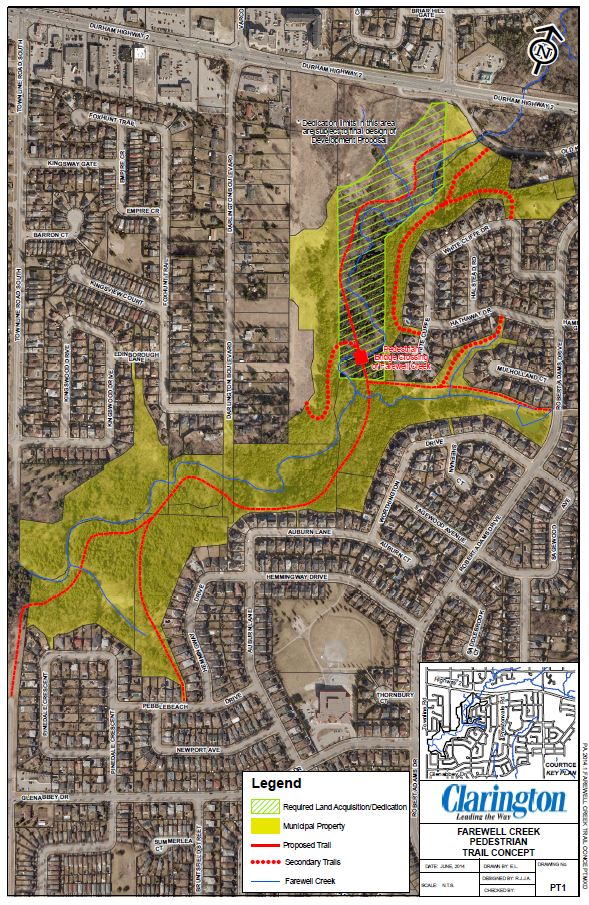 Attachments