Have you thought about how your taxes are allocated? How much money goes to pay for roads, schools, waste collection and much more?
Clarington is part of a two-tier Government. The Region of Durham forms the upper tier, while Clarington is one of eight lower tier Municipalities within the Region. The Region of Durham is responsible for key services that residents rely on including water, sewer, regional roads, social services, social housing, and garbage collection, just to name a few. Lower tier Municipalities, like Clarington, are responsible for maintaining infrastructure such as Municipal roads and bridges. Clarington also looks after parks, recreation facilities, fire services, winter road maintenance, Municipal law enforcement, libraries, tourism and much more.
As a result, your tax bill is split in three separate portions: approximately half of it, or 50 per cent, goes to pay for services provided by the Regional Municipality of Durham; 31 per cent goes to pay for services that Clarington provides; while 19 per cent is allocated to local School Boards for education.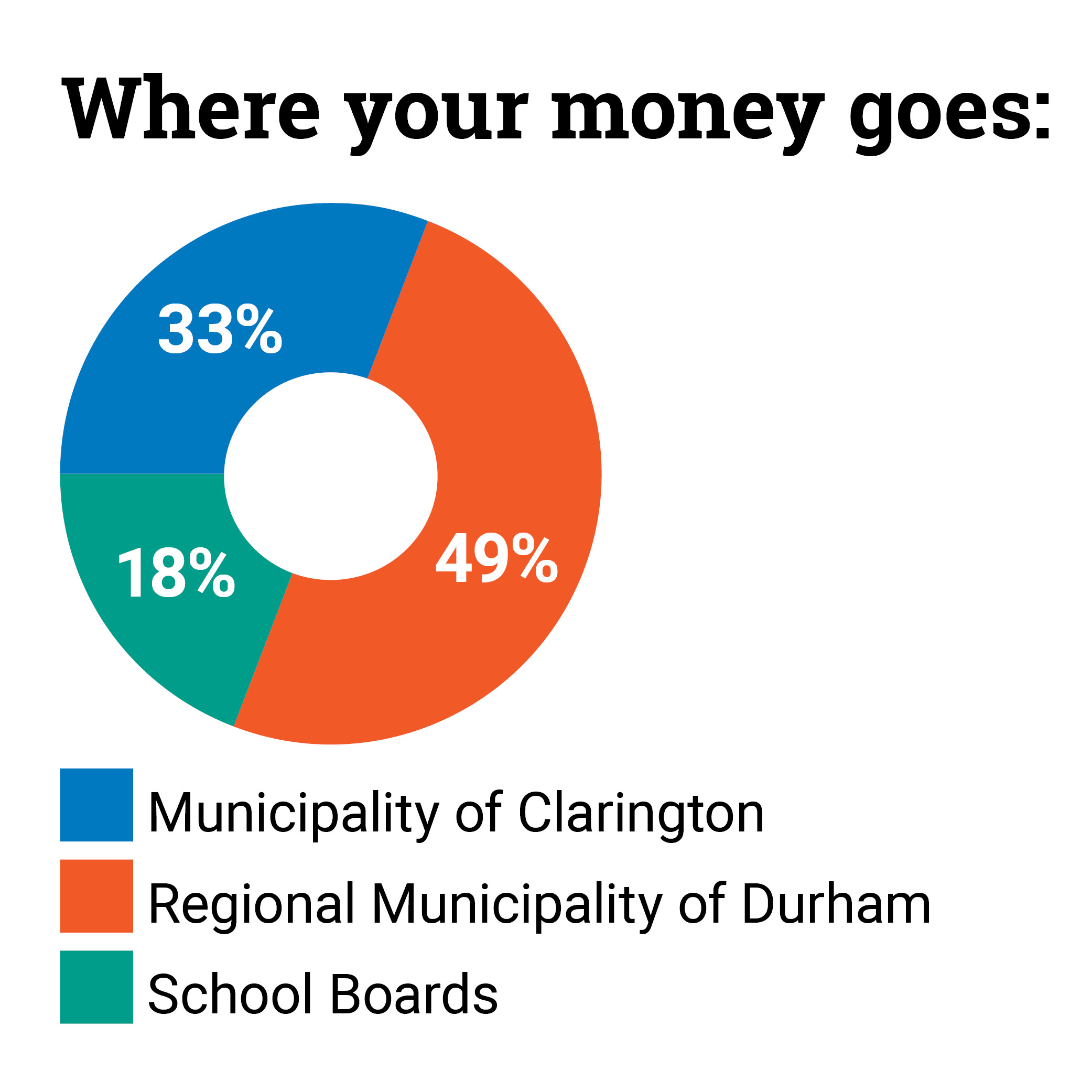 Clarington Budget Municipal Spending infographic (PDF)
As you can see, the cost of maintaining roads, parks, cemeteries, buildings, streetlights and sidewalks is the highest: $20.45 of each one hundred dollars goes to pay for those Operations related costs. Fire Services has the second highest price tag, costing $18.34.
Read more on our Budgets, Financial Statements and Reports page.