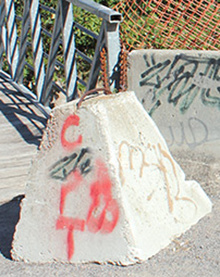 Fill out the online municipal by-law complaint form to submit a complaint about:
Animals (barking, poop and scoop, dog or cat at large, animal attack)
Zoning

Report a problem
Is your streetlight out? Do you have a dead or dying tree on your boulevard? Need to report a pothole on a municipal street? Is there damage at a park or splash pad?
Report these problems using our online report a problem form and we will get back to you as soon as we can.