Posted on July 30, 2015 02:30 AM
July 30, 2015 Ottawa - Natural Resources Canada
The Honourable Greg Rickford, Minister of Natural Resources and Minister for the Federal Economic Development Initiative for Northern Ontario, today announced the award of three contracts under the Port Hope Area Initiative, the federal government's commitment for the safe, long-term management of historic low-level radioactive waste in the municipalities of Port Hope and Clarington.
Read the News Release from Natural Resources Canada (below) for full...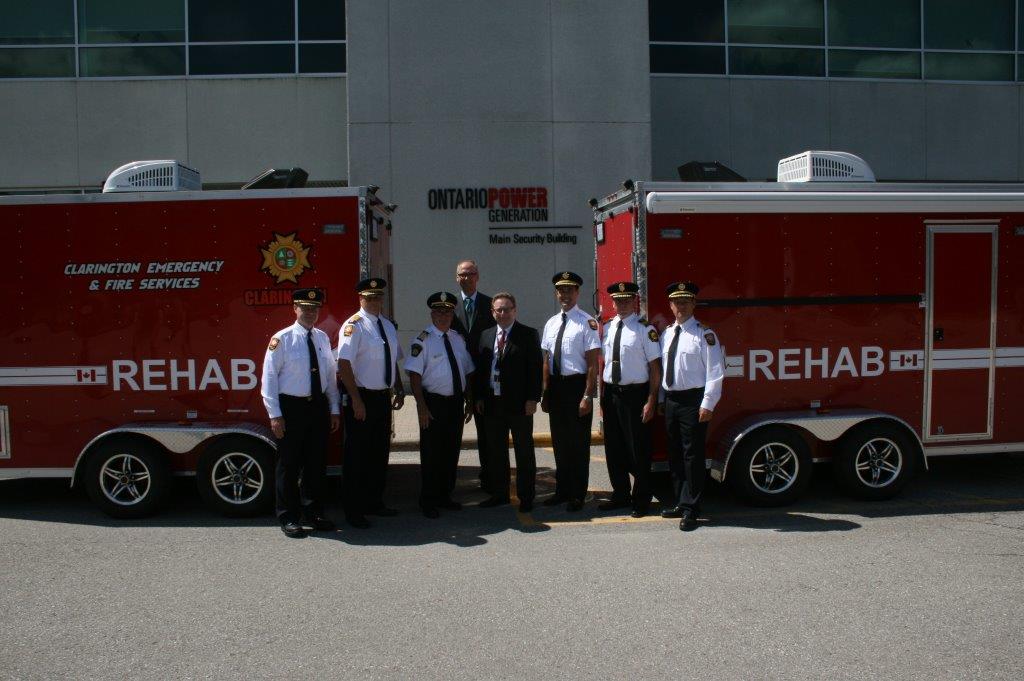 Posted on July 29, 2015 08:15 AM
Clarington July 29, 2015/- Clarington Emergency and Fire Services received a fire rehab trailer from Ontario Power Generation. The rehab trailer plays an integral role for the fire department during an emergency situation, it provides a place for firefighters to recover and gain strength to continue their work.
"Clarington Emergency and Fire Services would like to thank OPG for its generous donation," said Clarington Fire Chief Gord Weir.
The trailer is equipped with basic rehab equipment such as cooling,...
Posted on July 29, 2015 03:30 AM
Durham Regional Police Services July, 29 2015/- Emergency Services in Clarington are reminding motorists to focus on the task at hand after a recent jump in motor vehicle collisions.
From Friday, July 24 to Tuesday, July 28, 2015 there have been 18 collisions reported, most caused by inattentive drivers. A normal five-day period in Clarington would see about 11 collisions.
Although one collision resulted in a fatality, the vast majority are minor collisions at low speeds caused by inattentive...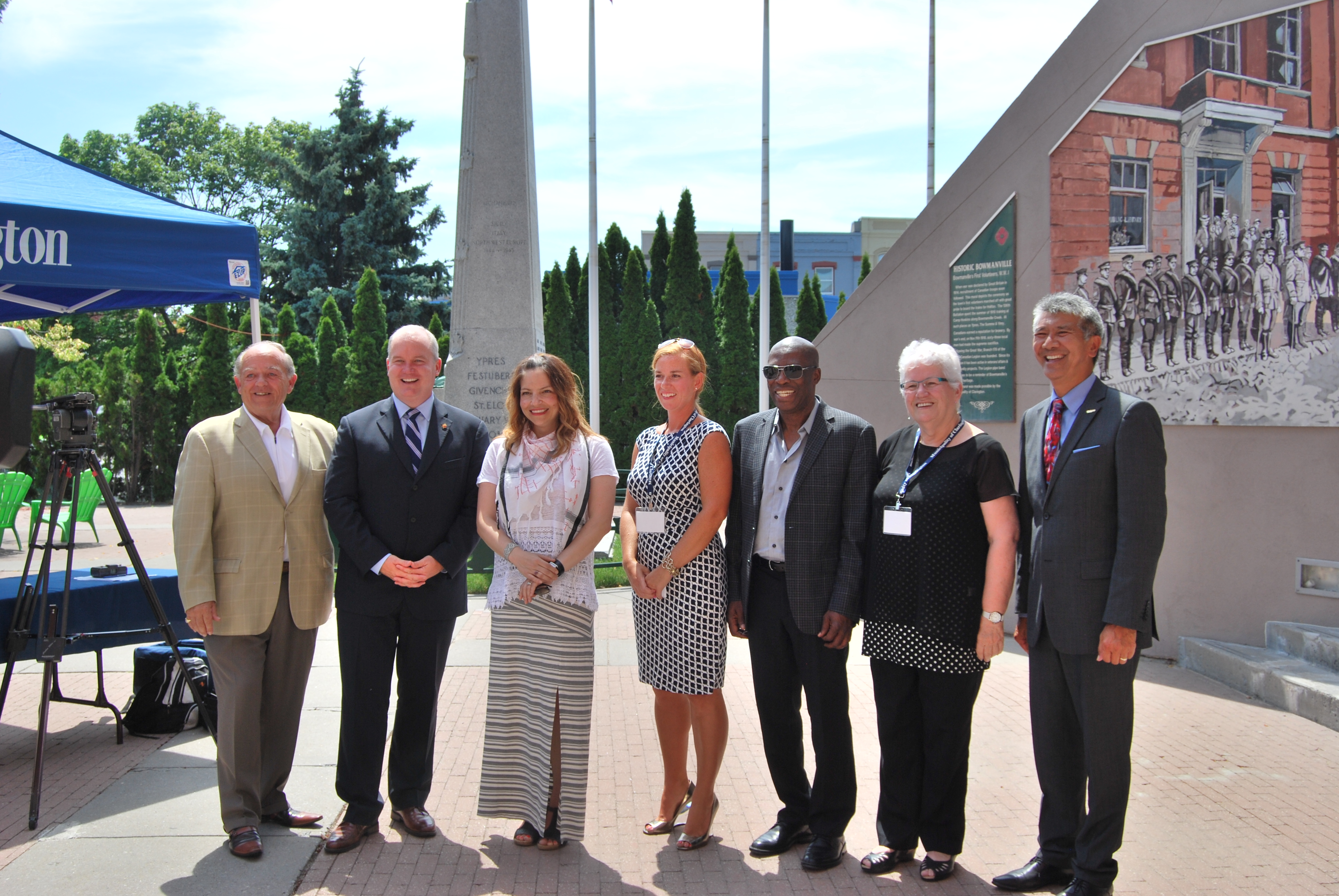 Posted on July 29, 2015 02:00 AM
Clarington July 29, 2015/- Residents of the Mississaugas of Scugog Island First Nation, Uxbridge, Clarington, and Scugog will benefit from important infrastructure improvements thanks to joint funding from the Governments of Canada and Ontario through the Small Communities Fund.
Read the News Release from the Government of Ontario (below) for details.
Attachments
Posted on July 21, 2015 01:45 AM
Clarington July, 21 2015/- South Courtice Arena closed for a short time this afternoon for an incident involving DRPS. The complex has reopened. All residents, patrons and staff are safe. All programs and camps are back up and running.
-30-
Media Contact:
Basia Radomski, Communications Manager
905-623-3379 ext. 2214