Posted on May 23, 2018 04:00 AM
Clarington May 23, 2018/- The Municipality of Clarington is partnering with the John Howard Society to open a new Youth Centre in South Courtice Arena this fall. Clarington Council endorsed the six-month pilot project and allocated $57,700 to fund the initiative.
"We are constantly looking at ways to expand opportunities for youth and increase our youth-centred services," said Joseph Caruana, Director of Community Services.
"Clarington's Community Services Department will work with the John Howard...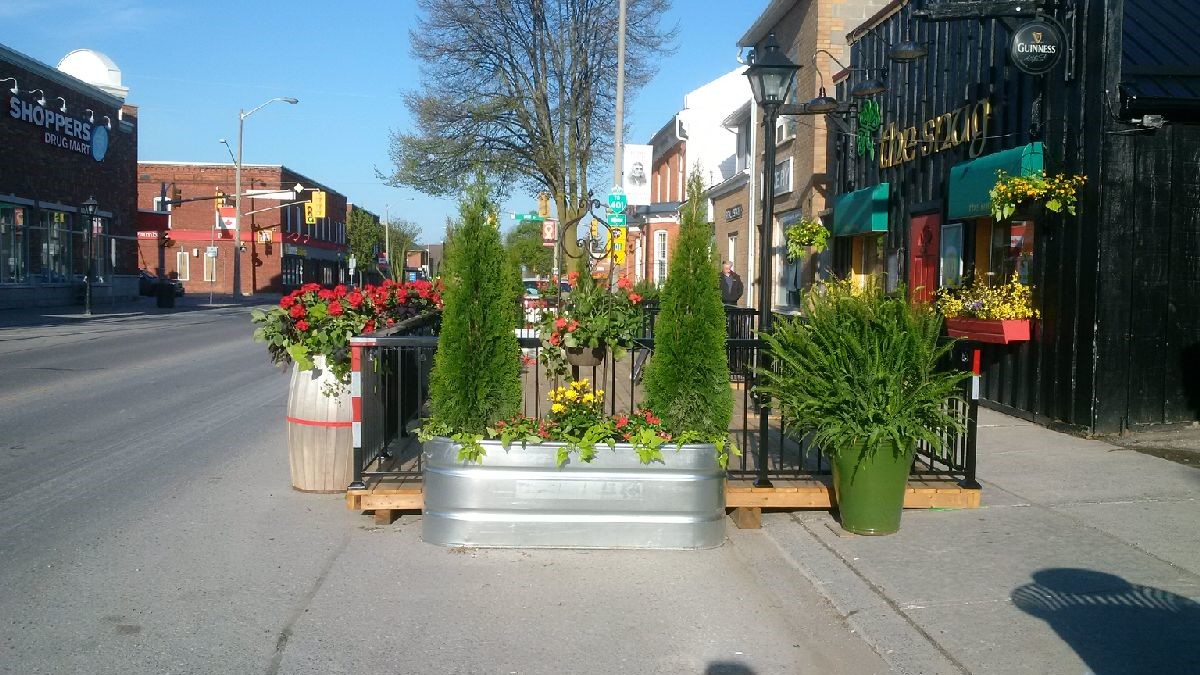 Posted on May 18, 2018 09:00 AM
Clarington May 17, 2018/- Clarington residents will soon be able to enjoy dining outdoors as the owners of Three-Six Kitchen Restaurant & Lounge in Bowmanville and Walsh's Snug in Newcastle prepare to open their sidewalk patios. This is part of Council's approved 2018 sidewalk patio program.
Clarington Council approved the trial program, its procedures and overall application process in January. Currently, only two restaurants are approved to participate in the pilot program and are set to open...
Posted on May 15, 2018 09:30 AM
Clarington May 15, 2018/- Clarington Council has approved a development proposal from Kaitlin Corporation to build 103 townhomes on the corner of Green Road and Clarington Boulevard in Bowmanville.
The new MODO South development is close to the Bowmanville GO Train station. It will include dual frontage townhomes and back-to-back townhomes.
The MODO South development is located in an area that is in a Transportation Hub and meant for high-density housing to support the future GO Train Station. However,...
Posted on May 03, 2018 01:45 AM
Clarington May 3, 2018/- The Municipality of Clarington has received a $50,000 grant from the federal government to make improvements to the Sarah Jane Williams Heritage Centre, one of the Clarington Museums sites.
The money will be used to remove barriers and increase accessibility for people with disabilities. The project involves replacing the carpet on the main floor of the building with carpet tiles that meet current accessibility guidelines. The renovation also includes a complete overhaul of...
Posted on May 02, 2018 09:00 AM
Residents and businesses to access the world's best broadband Internet technology
CLARINGTON, ON, May 2, 2018 – The Municipality of Clarington and Bell today announced the rollout of the world's best Internet technology to more than 28,000 Clarington residences and businesses as Bell begins deployment of its all-fibre broadband network throughout the growing Durham Region centre.
Fully funded by Bell, the Clarington broadband network expansion is part of the communications company's fibre...