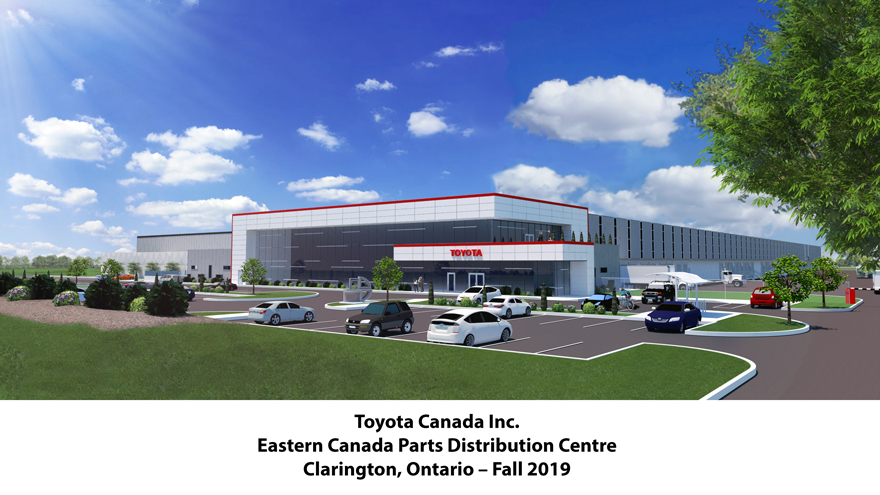 Posted on April 26, 2018 01:45 AM
CLARINGTON, Ontario, April 26, 2018 – Toyota Canada Inc. (TCI) kicked off the construction of its newest Canadian facility by revealing a first look at the new building's design today. The Municipality of Clarington in Ontario will be home to the company's new Eastern Canada Parts Distribution Centre (ECPDC).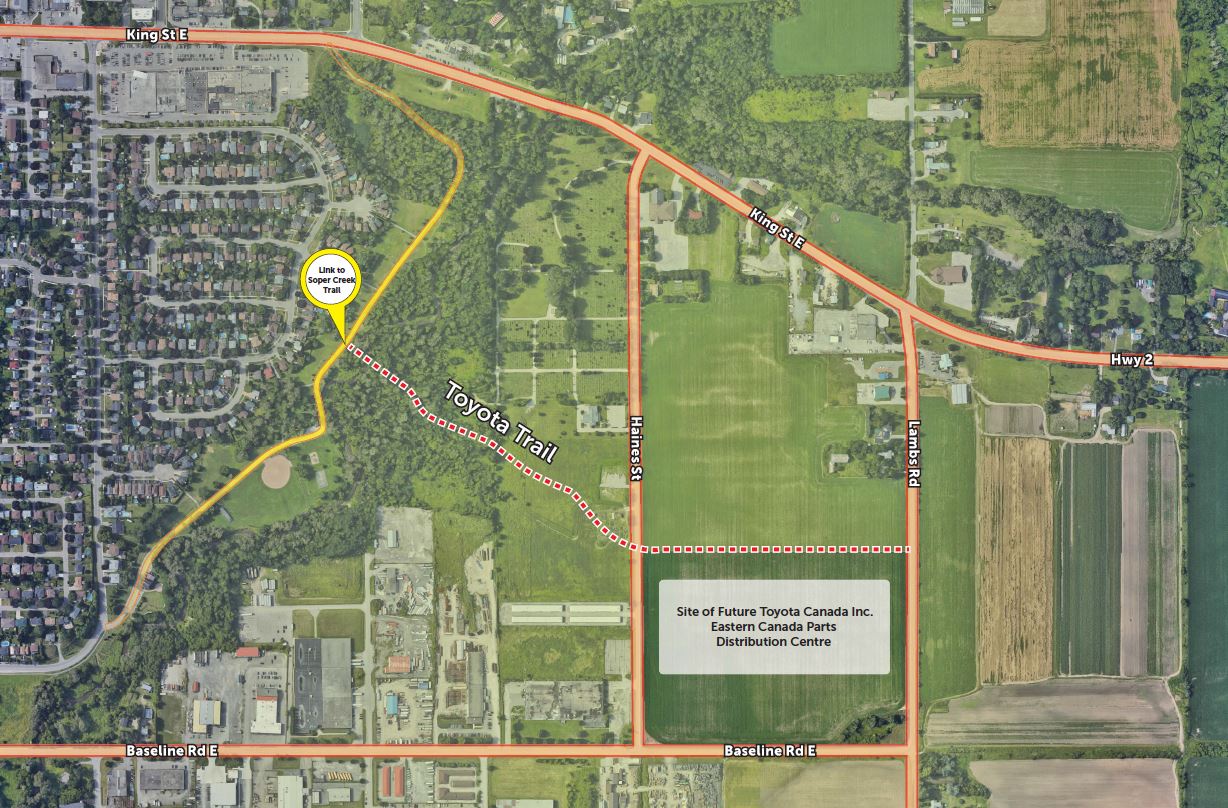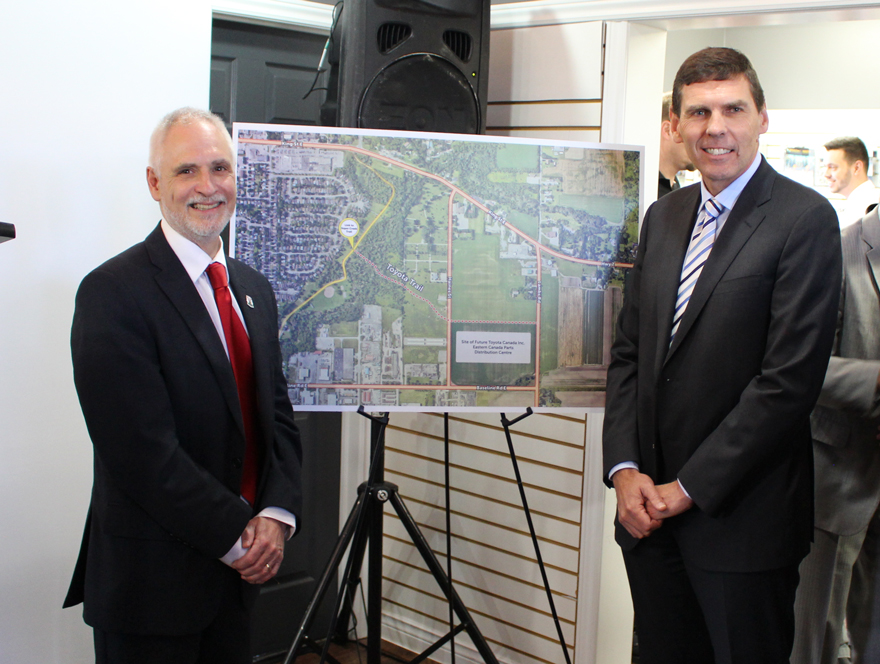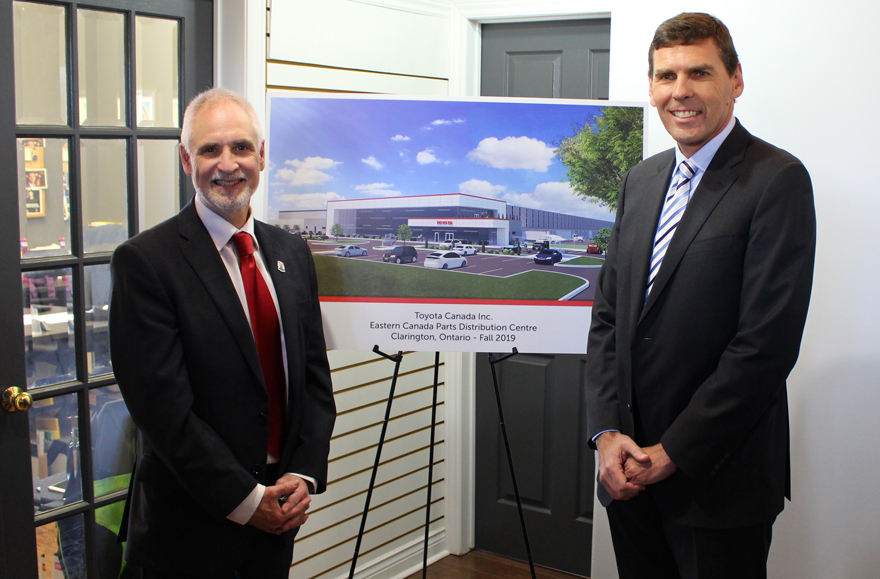 Posted on April 25, 2018 09:45 AM
Clarington April 25, 2018/- Clarington Emergency and Fire Services responded to Abe's Auto Wreckers for a fire in one of the buildings Wednesday night. Fire crews received the call after 7 p.m. Crews quickly arrived on scene and had the fire extinguished by around 8 p.m.
"Fire crews worked efficiently and were able to gain control and put the fire out within 50 minutes of receiving the call," said Clarington Deputy Fire Chief Tim Calhoun.
The fire was in one of the outbuildings, large plumes of smoke...
Posted on April 23, 2018 10:45 AM
Clarington April 23, 2018/- The Municipality of Clarington has received $313,899.53 from the Ontario Municipal Commuter Cycling Program (OMCC). The OMCC Program assists municipalities in building bike lanes and cycling infrastructure to encourage people to use their bikes and reduce greenhouse gas emissions.
"We are excited to begin construction on some key projects," said Clarington Mayor Adrian Foster.
"The OMCC Program coincides with a key initiative in Clarington's Strategic Plan to prioritize...
Posted on April 11, 2018 03:45 AM
Clarington April 11, 2018/- The Municipality of Clarington has received $23,400 from the Government of Canada's Enabling Accessibility Fund (EAF) program. The money will be used to extend the paved barrier-free path through Clarington Fields that leads to the seasonal washroom facilities.
"We are always happy to partner with the Federal Government on projects that remove barriers and enable all residents in our community to have equal access to our facilities," said Mayor Adrian Foster.
"I am proud...
Posted on March 23, 2018 11:00 AM
Clarington March 23, 2018/- Oshawa Mayor John Henry and Clarington Mayor Adrian Foster met with the new Metrolinx CEO Phil Verster on March 16 at Oshawa City Hall to discuss the importance of the GO Transit eastern rail expansion project that will see GO Train service extend nearly 20 km from Oshawa to Bowmanville.
The meeting included a discussion on progress updates on the expansion project and next steps. Mr. Verster indicated his support for the project and conveyed he visited the future...