Posted on April 19, 2016 08:45 AM
Clarington April 19, 2016/- Construction in the Municipality of Clarington is thriving. The value of permits issued in the first quarter of 2016 is 62.3 per cent higher compared to the same period last year. Council reviewed a building permit activity report that highlights all permit activity from January until the end of March 2016. It shows total construction value of more than $66.4 million.
"Construction is off to a great start this year. We are seeing a large growth in residential units," said...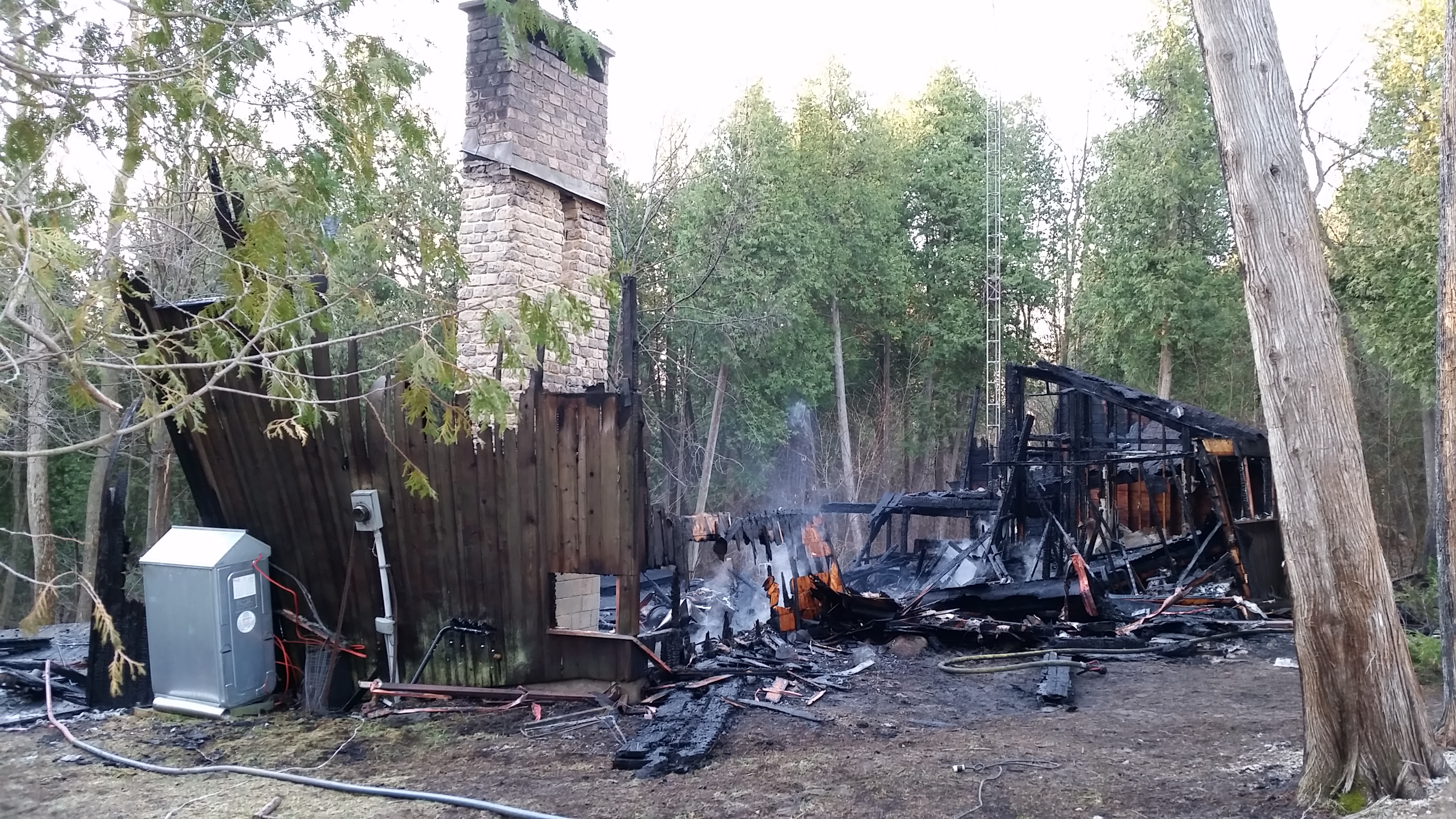 Posted on April 18, 2016 09:00 AM
Clarington April 18, 2016/- Clarington Emergency and Fire Services were called out to a fire in the early hours of Monday morning. The call came in at 2:38 a.m. When crews arrived on Green Road, just south of Taunton, they found the home fully engulfed.
Smoke alarms went off alerting the sleeping family inside that there was a fire. They were able to get out safely, just wearing their clothes. One man was treated for smoke inhalation.
"We cannot stress the importance of smoke alarms, residents need...
Posted on April 14, 2016 04:15 AM
Clarington Fire Chief Gord Weir participated in the Region of Durham's annual emergency exercise today. The exercise provides an opportunity to practise emergency planning and response operations. The Durham Emergency Management Office (DEMO) assumes a lead role in planning and co-ordinating these exercises. This year's theme was "Exercise Off-Track," and focused on strengthening the level of co-ordination and co-operation among Regional departments and external stakeholders during a large-scale...
Posted on April 13, 2016 01:00 AM
Clarington April 13, 2016/- Clarington Emergency and Fire Services responded to a residential house fire this morning at 8:54 a.m. in Courtice. Approximately 20 firefighters arrived on scene to a fully engulfed garage fire.
"The fire spread into the home. We believe it started in the garage but will not be able to determine that until we complete our investigation," said Clarington Fire Chief Gord Weir.
All residents were able to leave the home safely. One person suffered burns to the hand after attempting...
Posted on April 12, 2016 01:15 AM
Clarington April 12, 2016/- Council has approved a formalized Community Event Sponsorship Program to provide financial assistance to local organizations and groups for special events. The new framework gives Council the ability to evaluate an application and award sponsorship funding based on set criteria. The purpose of the sponsorship program is to provide financial support to organizations and groups for those one-off events and fundraisers.
Clarington's Community Event Sponsorship Program offers...