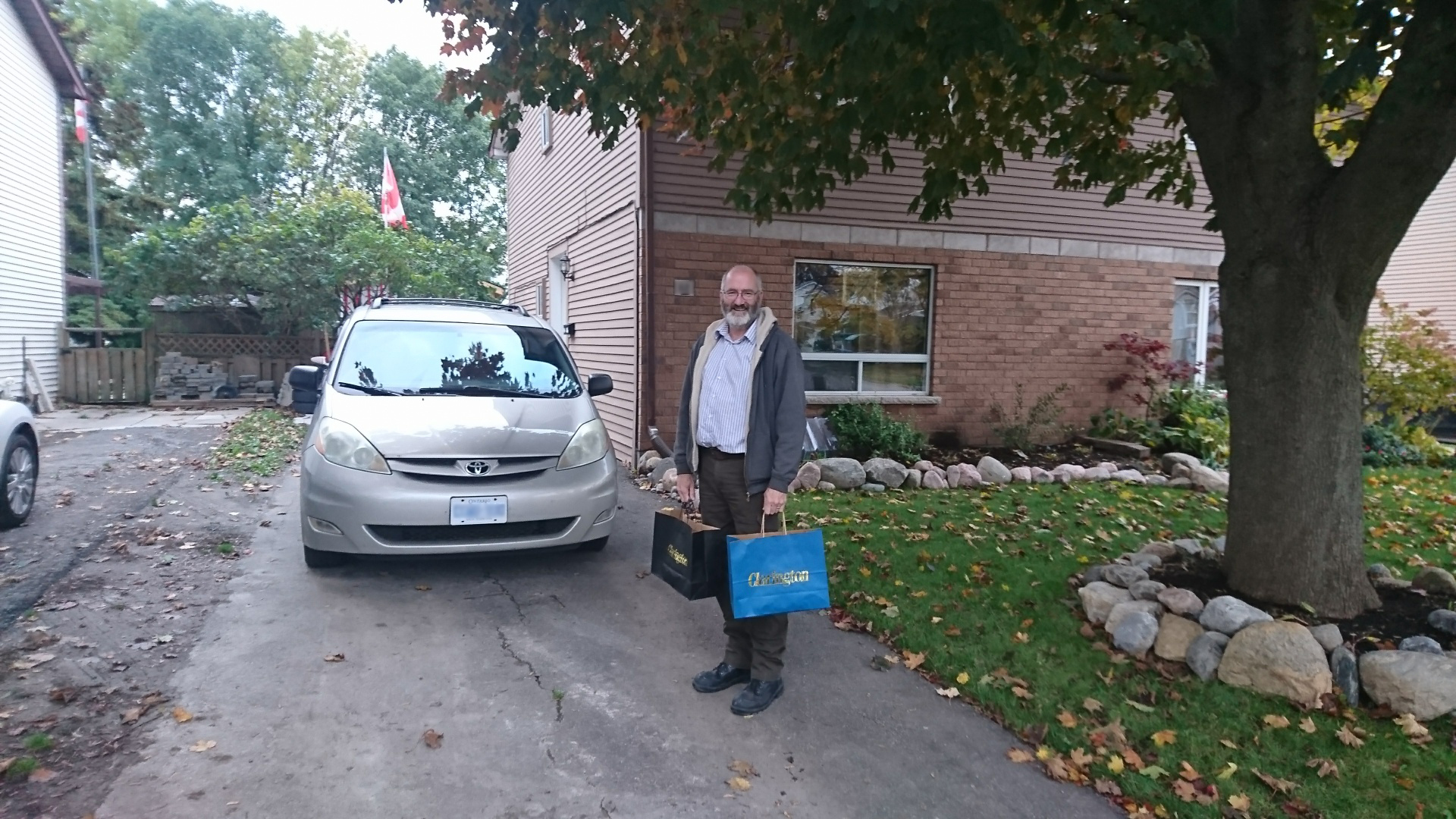 Posted on November 08, 2017 09:45 AM
Staff from Clarington's Engineering Services Department helped to make one little girl's Halloween just a little more special with the delivery of some treats and candy. Clarington staff found out that the little girl's loot bag was taken while out on Halloween night. To help brighten her day and erase a bad experience, Clarington staff chipped in a few dollars to replace the candy that was taken. A local Dollarama also donated candy to the bag. A Clarington staff member hand-delivered the candy...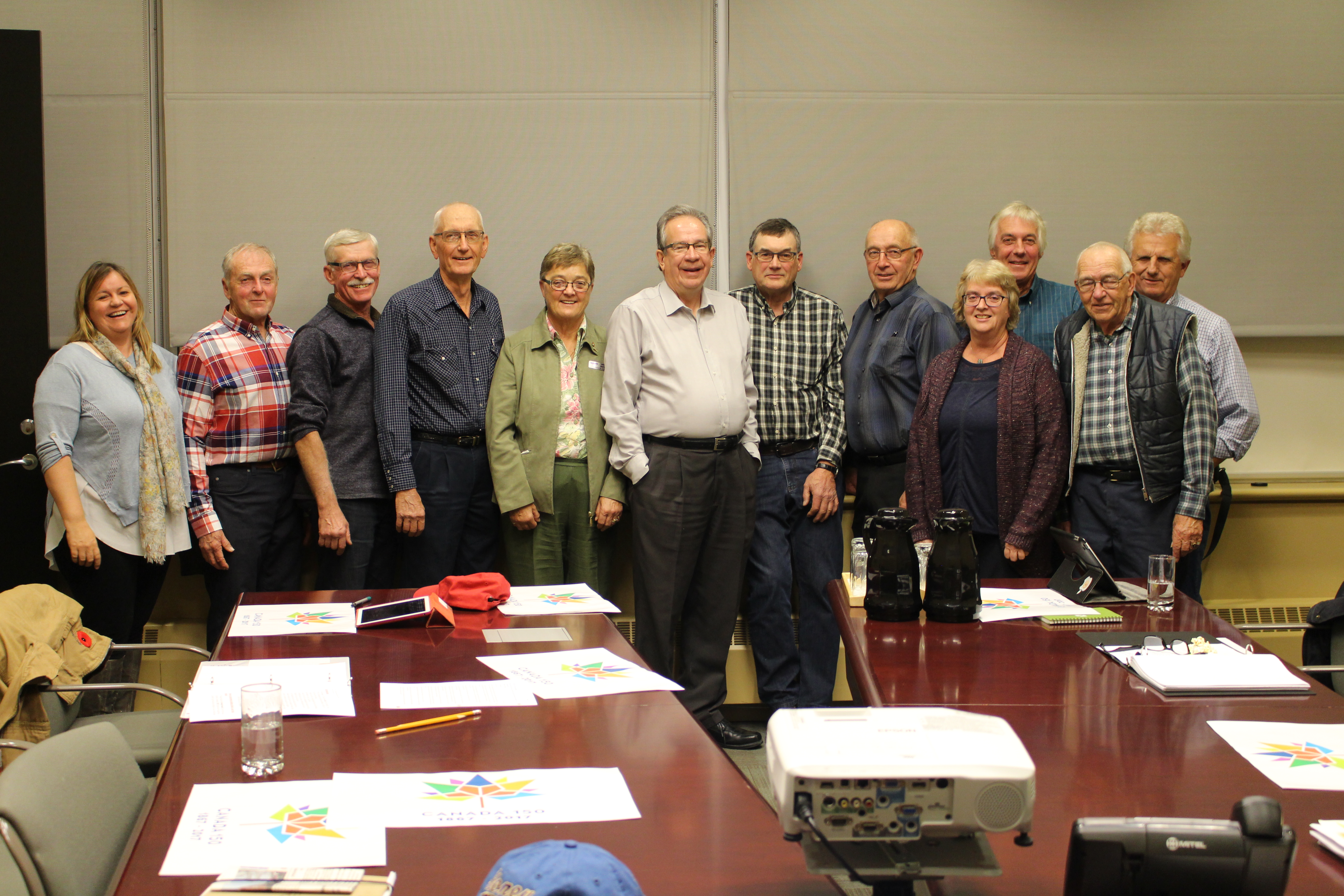 Posted on November 06, 2017 09:30 AM
Clarington November 6, 2017- Ontario's Minister of Agriculture, Food and Rural Affairs, the Honourable Jeff Leal, met with members of the Agricultural Advisory Committee of Clarington last Thursday. Minister Leal was invited by committee members to come to a scheduled meeting and discuss agricultural issues facing Clarington farmers.
Minister Leal addressed a variety of issues. He reiterated the importance of the agri-food sector and the essential role it plays in Ontario's economy.
"I would like to...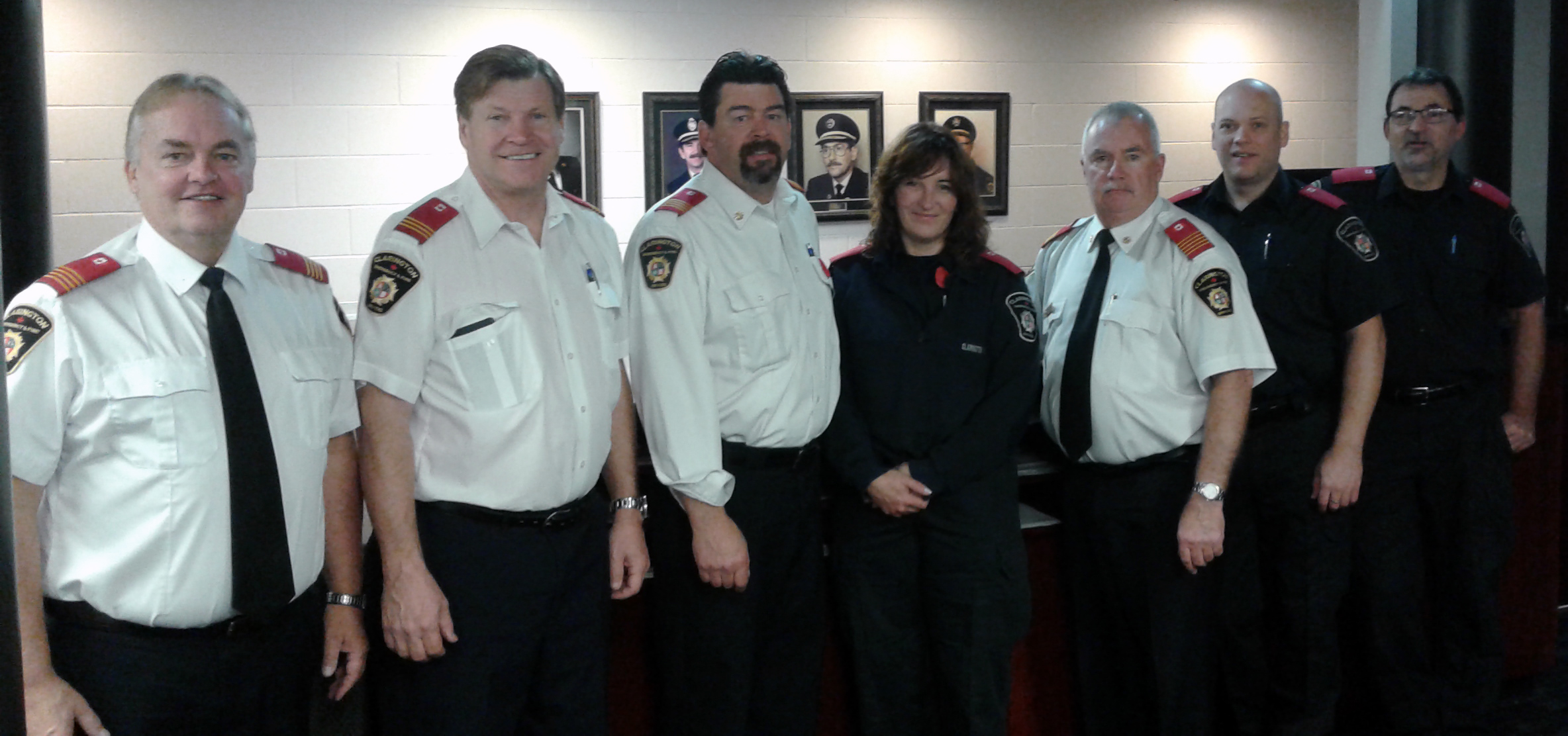 Posted on November 03, 2017 02:00 AM
Throughout November, members of Clarington Emergency & Fire Services (CEFS) will wear RED slip-on epaulettes in support of the Wounded Warriors of Canada's "Slip on the Red" campaign. An epaulette is a small sash worn on the shoulder of a first responder's uniform to show their ranking.
The decorative pieces are being worn by Fire Services across Ontario in recognition of all Canadian military and first responders who place themselves and their mental health at risk for others each day. RED was...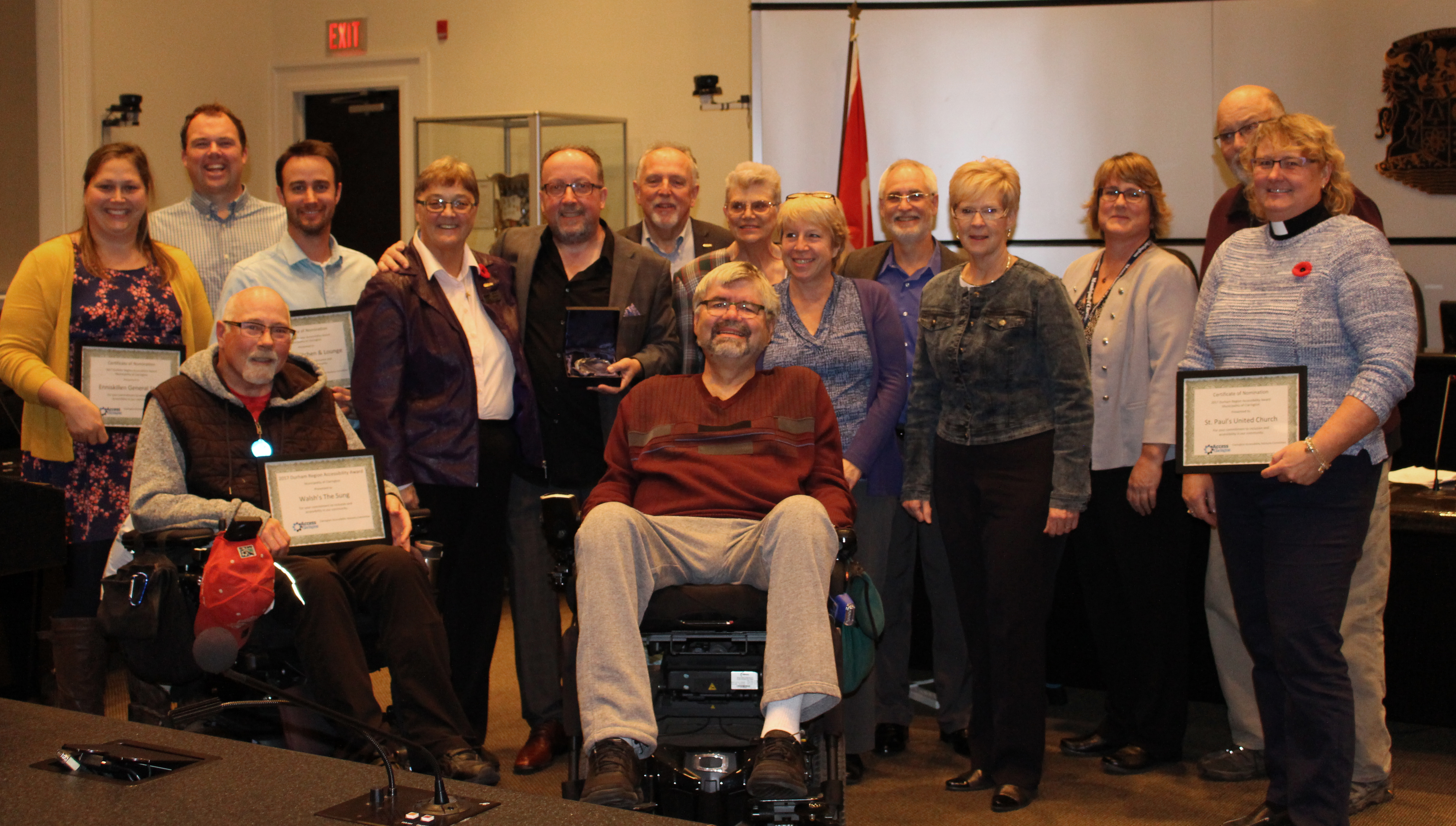 Posted on November 02, 2017 10:30 AM
Clarington November 2, 2017/- Four local Clarington businesses are recognized for their contribution and commitment to inclusion and accessibility in the community. The recognition ceremony was held in Council Chambers on Wednesday night. Clarington Mayor Adrian Foster, members of Council and members of the Accessibility Advisory Committee (AAC) attended the event.
Congratulations to the Enniskillen General Store, St. Paul's United Church, Three-Six Kitchen & Lounge and Walsh's The Snug for making...
Posted on October 30, 2017 09:00 AM
Clarington October 30, 2017/- Developers are buying up large parcels of land along Lake Road since Clarington Council made a substantial investment to extend the road and services to that area in south Bowmanville. Since April 2017, around 50 acres of land on Lake Road have sold and several development projects are moving forward. The Municipality of Clarington made a significant investment to service the land and build infrastructure necessary to attract non-residential development and growth in...