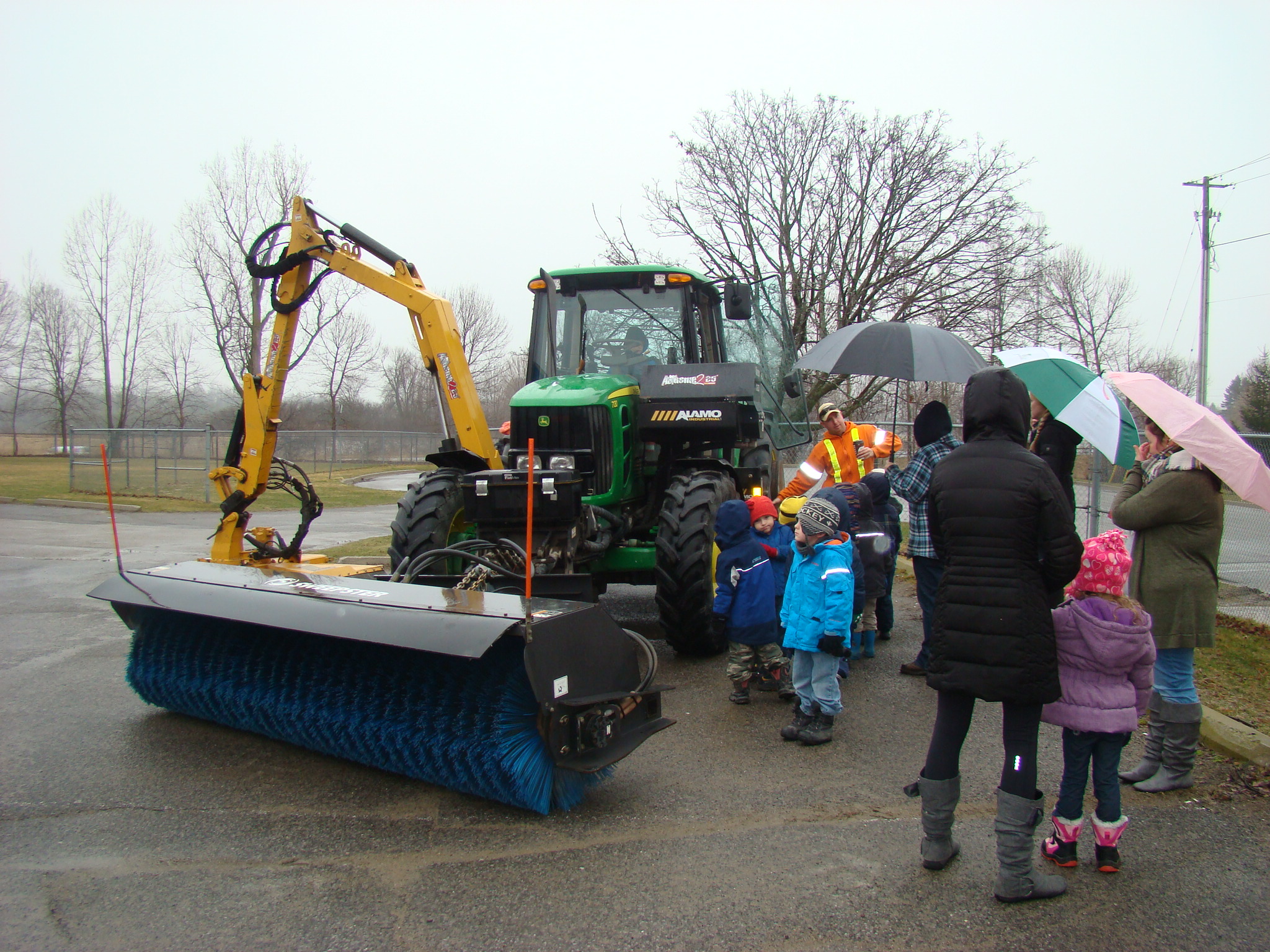 Posted on April 11, 2016 04:15 AM
Clarington's Operations Department participated in this year's Mighty Machines week at Newcastle Public School. During the week, excited junior and senior kindergarten students are able to learn all about machines. The kids are able to explore them and ask lots of questions. This year, Clarington's Operations Department is participating in the program over the course of two days. On Monday, the kids met Gary Somogyi and Jim Brown from the Operations Department, they brought a forestry bucket truck,...
Posted on March 22, 2016 03:00 AM
Clarington March 22, 2016/- The Municipality of Clarington has adopted its 2016 Operating and Capital budget totalling approximately $89 million. Council passed the budget Monday night. Residents will see a 3.89 per cent increase in their taxes. That amounts to an additional payment of $48 on the Clarington portion of the tax bill for an average house valued at $294,000.
In Clarington, residents pay for Municipal services, those add up to be about 30 per cent of the tax levy; they also pay for Regional...
Posted on March 15, 2016 09:15 AM
Clarington March 15, 2016/- Clarington's Green Demonstration Project has shown that green building practices can yield water, energy and cost savings. Six homes were built for this project equipped with water and energy conservation measures that surpass minimum requirements outlined in the 2012 Ontario Building Code. These so-called 'better than code homes' were monitored for performance and potential savings over the course of a year. Results of the monitoring were presented to Council during a...
Posted on March 08, 2016 02:15 AM
Clarington March 8, 2016/- The Municipality of Clarington spent more than $2.5 million dollars in winter maintenance in 2015. That includes snow and sidewalk clearing, sanding and salting. The total budget also includes the sand and salt left unused at the end of the year valued at $373,095. These figures were outlined in a year-end report to Council.
Crews from the Operations Department deliver winter control services across 1,768 kilometres of Clarington's road system. Crews adhere to regulations...
Posted on March 02, 2016 04:00 AM
Clarington March 2, 2016/- Clarington Emergency and Fire Services responded to an explosion and fire inside Wild Wing Restaurant in Bowmanville this afternoon. The call came in around 2 p.m. Fire crews arrived on scene within minutes of the call: 20 firefighters and five trucks responded.
An electrician working on the electrical panel inside the restaurant was injured. He was taken to Lakeridge Health Bowmanville. Fire crews were able to gain control and put out the fire quickly.
"It was a flash fire...