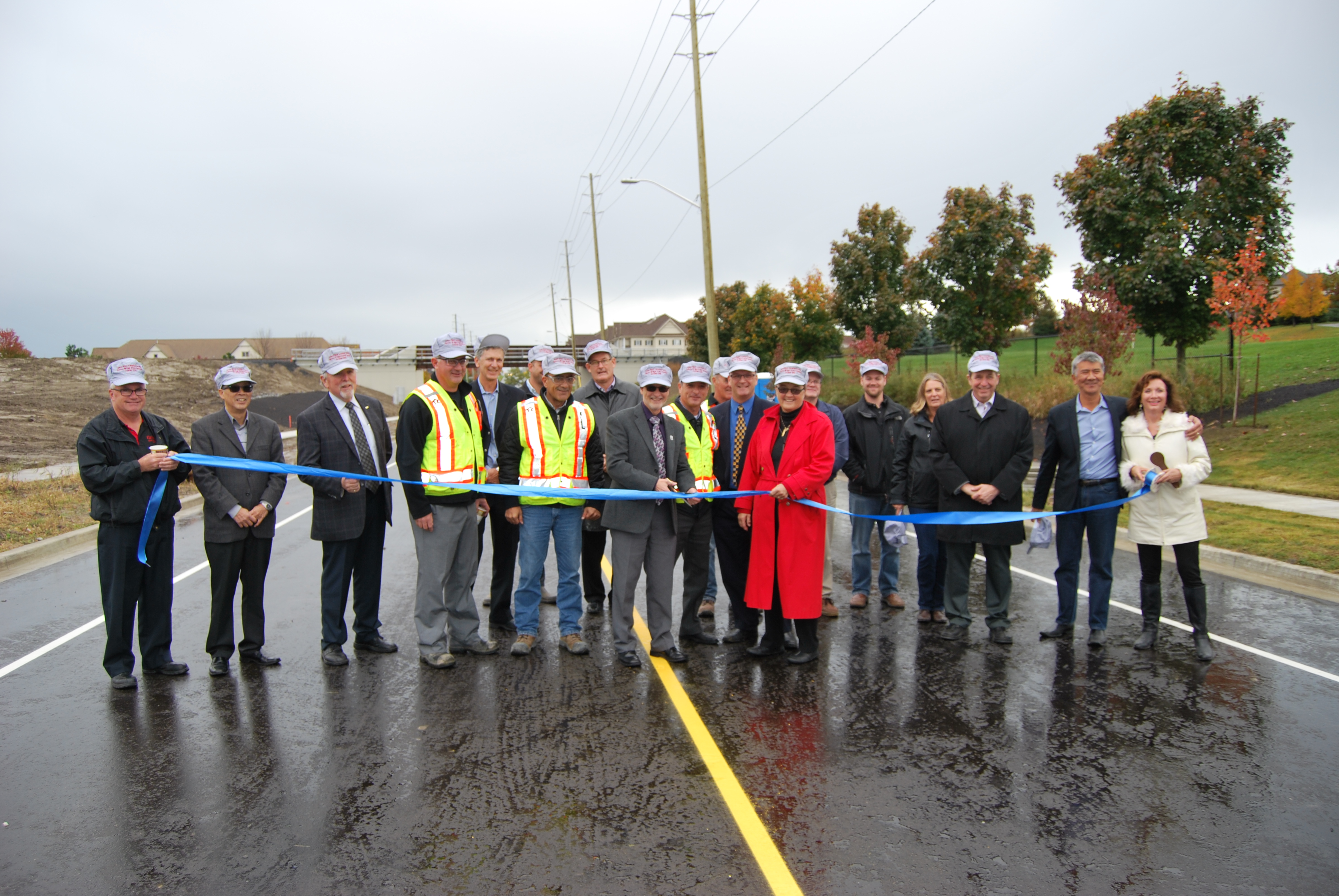 Posted on October 16, 2015 03:00 AM
Clarington October 16, 2015/- Beginning later next week, Clarington residents will have a new point of access to reach west Bowmanville and all of its amenities, using the newly constructed Green Road. The completed section of Green Road, between Boswell Drive and Aspen Springs Drive, as well as the Canadian Pacific Railway Bridge, were unveiled today during an official ceremony.
"This is just one of many improvements we are making to the transportation network to ease access throughout our community,"...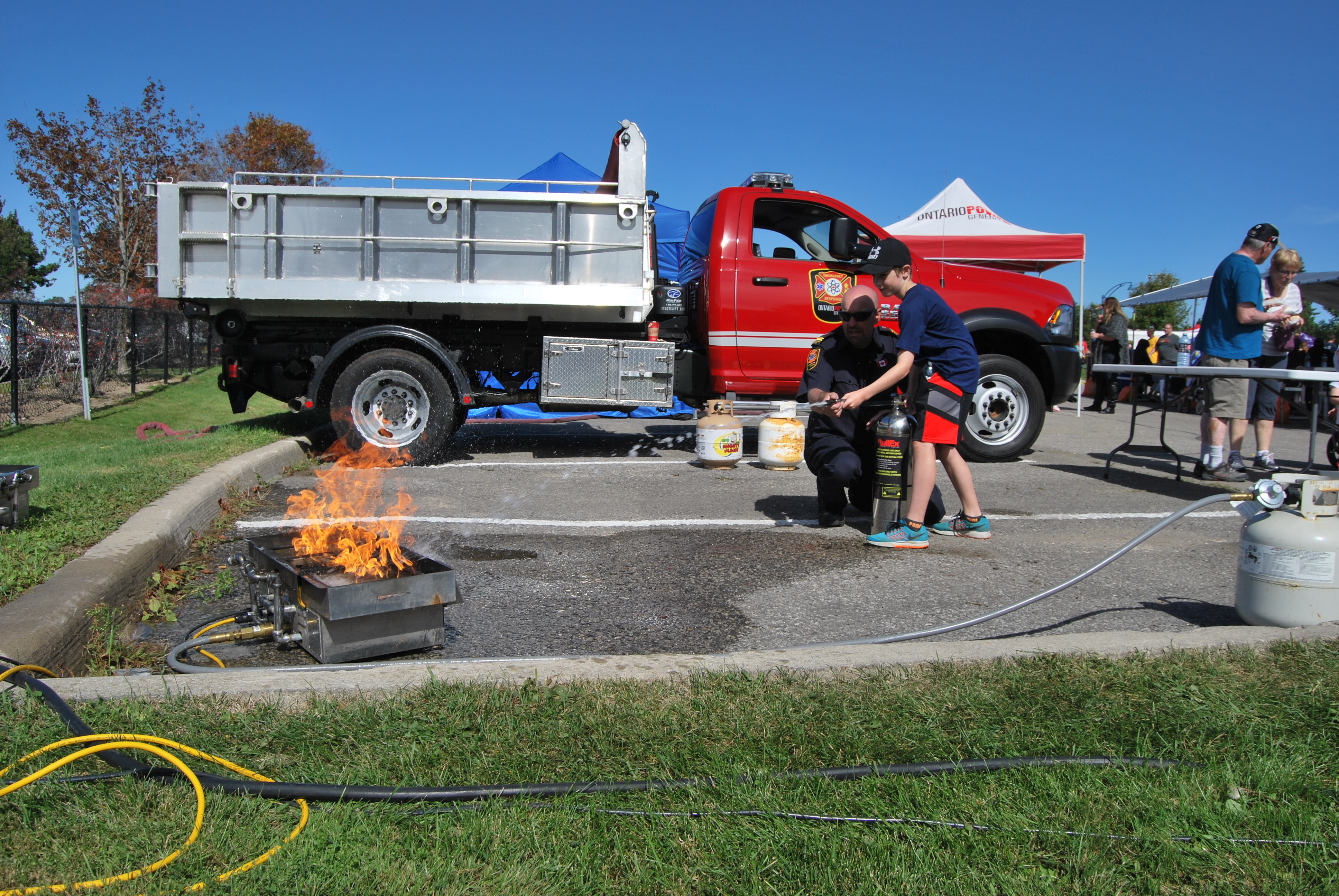 Posted on October 01, 2015 12:00 PM
There was laughter and smiles from all who attended the 15th annual Clarington Family Safety Day on Saturday, September 26. Clarington Emergency and Fire Services partnered with Durham Regional Police Services, Ontario Power Generation and Kelsey's to hold this great event. Kids and adults alike were able to meet their local firefighters, police officers, paramedics and other safety workers. The day was full of opportunities for learning and for fun for all those who attended. Kids were able...
Posted on September 28, 2015 08:45 AM
The Durham Regional Police Service will be improving its emergency response to citizens who are hearing or speech-impaired.
On September 28, 2015, members of the Deaf, Hard of Hearing or Speech Impaired (DHHSI) community, who pre-register, will be able to converse with the DRPS 9-1-1 communications centre during an emergency, using text messaging. When a DHHSI person requires 9-1-1 services, they dial 9-1-1 on their cell phone. There is no need for them to speak, as the 9-1-1 call taker will receive...
Posted on September 24, 2015 10:15 AM
WHO: Join Clarington Emergency and Fire Services and partners for the 15th annual Family Safety Day.
WHAT: Family Safety Day is a free fun-filled day for the community to learn about safety through interactive workshops and activities including: a live burn, safety demonstrations, live music, BBQ, face-painting and more.
WHEN: Saturday, September 26, 2015 10 a.m. to 3 p.m.
WHERE: Fire Station 1,
2430 Highway 2, Bowmanville
-30-
Media Contact:
Basia Radomski
Communications Manager
905-623-3379 ext. 2214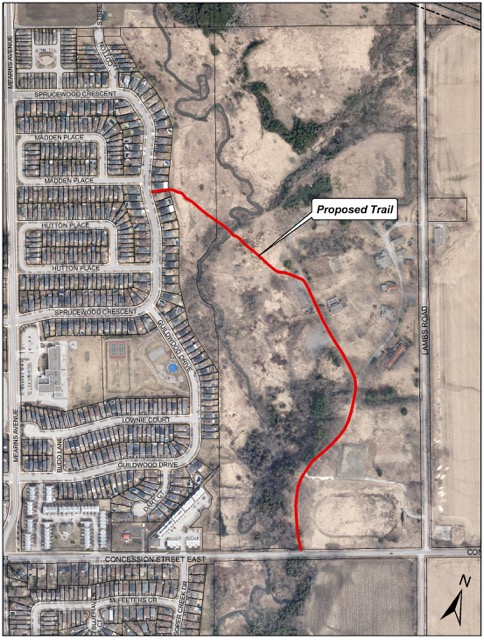 Posted on September 22, 2015 09:30 AM
Clarington September 22, 2015/- The Municipality of Clarington is working with the Jury Lands Foundation, Valleys 2000 and the owners of a historical site in Bowmanville to build a trail on the historic lands. The site is located on Lambs Road in Bowmanville. It's a former boys' training school and a former Prisoner of War Camp during World War II. Clarington Council has approved funding through the 2016 budget, to build a sidewalk that would allow the public to access the trail through one of the...