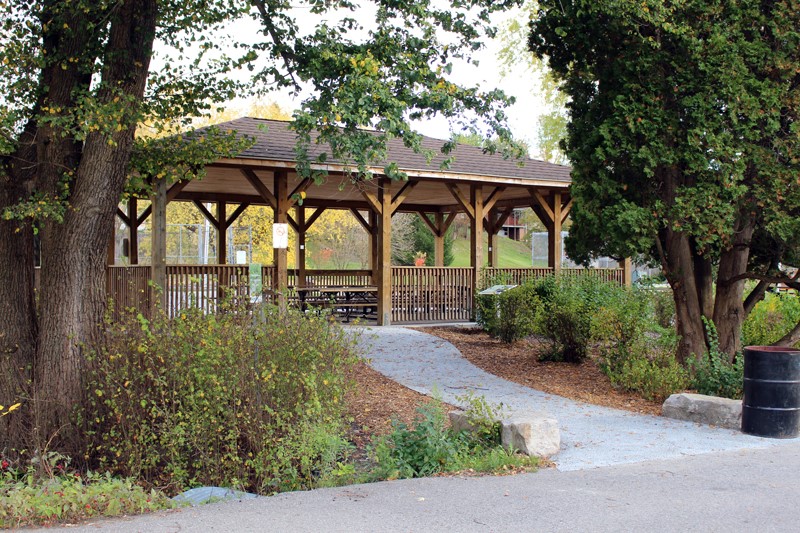 Posted on October 30, 2017 09:00 AM
Clarington October 30, 2017/- A newly-installed permeable walkway in Orono Park, also known as Buttercup Hollow, showcases a progressive approach to minimize the impact of development on the environment, allowing for groundwater recharge. The walkway was built in partnership with the Ganaraska Region Conservation Authority (GRCA), the Municipality of Clarington, Lafarge Canada, Van de Bor Paving and Enbridge Inc. The walkway was installed using permeable concrete around the Orono Park picnic shelter.
Pervious...
Posted on October 24, 2017 11:30 AM
New signage installed in partnership with Municipality of Clarington on 475km Greenbelt Route
Clarington – The Friends of the Greenbelt Foundation has partnered with the Municipality of Clarington and other municipalities and regional partners to identify recreational opportunities in Durham Region, as part of the ongoing investment in the Greenbelt Route. A 475km signed cycling route and Ontario Trail of Distinction, the Greenbelt Route connects communities across the Greenbelt and...
Posted on October 23, 2017 04:00 AM
Clarington October 23, 2017/- The Municipality of Clarington recognized its sporting heroes during its annual Sports Hall of Fame ceremony held at Garnet B. Rickard Recreation Complex in Bowmanville on Saturday night.
The annual celebration recognizes individuals who have contributed to Clarington sports and who have excelled in sports. The inductees are nominated in four categories including athlete, builder, team and honorary.
Clarington Sports Hall of Fame is proud to welcome our new inductees:
Posted on October 07, 2017 10:15 AM
Whitby, Ont. – The Regional Municipality of Durham, Works Department would like to advise residents that the frequency of leaf and yard waste collection has changed to weekly service as of October 2, for the fall in the townships of Brock, Scugog and Uxbridge, the City of Pickering, the Town of Ajax and the Municipality of Clarington only.
Please see more details on the Regional Municipality of Durham website.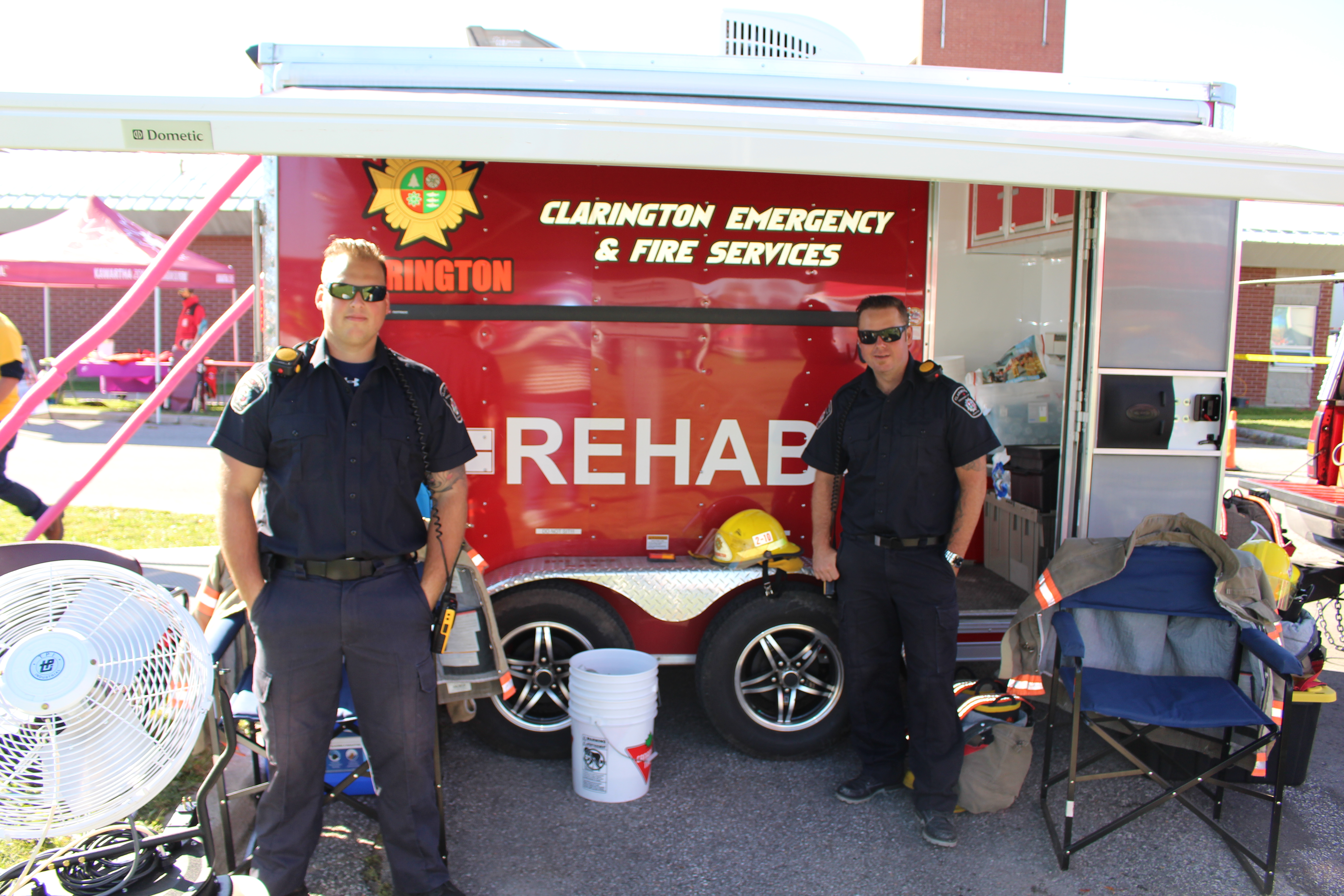 Posted on October 05, 2017 10:00 AM
Clarington Emergency and Fire Services collaborated with Durham Regional Police Services, Ontario Power Generation and Kelsey's for the 17th annual Family Safety Day event. The day was full of free fun-filled activities and opportunities to learn how to stay safe in our homes and neighbourhoods.
Detective Constable Wayne King and police dog Rogue, gave an informative presentation about the canine unit, what they do and how they work in our communities.
Another highlight was the live burn demonstration....