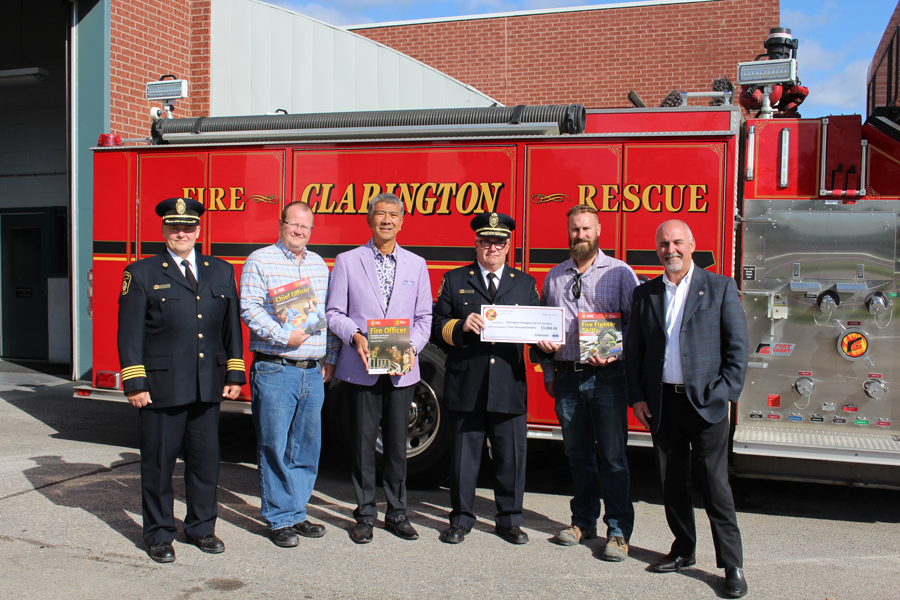 Posted on September 28, 2017 02:30 AM
CLARINGTON, ON, September 28, 2017 – Enbridge Gas Distribution is partnering with the Fire Marshal's Public Fire Safety Council to help Clarington Emergency and Fire Services purchase firefighting training materials.
"Safety is a priority at Enbridge and we are proud to support Ontario firefighters who share in our commitment to help keep our communities safe," says Gerry Pumphrey, Enbridge Gas Distribution.
Project Assist is a program that supplements existing training for Ontario volunteer and composite...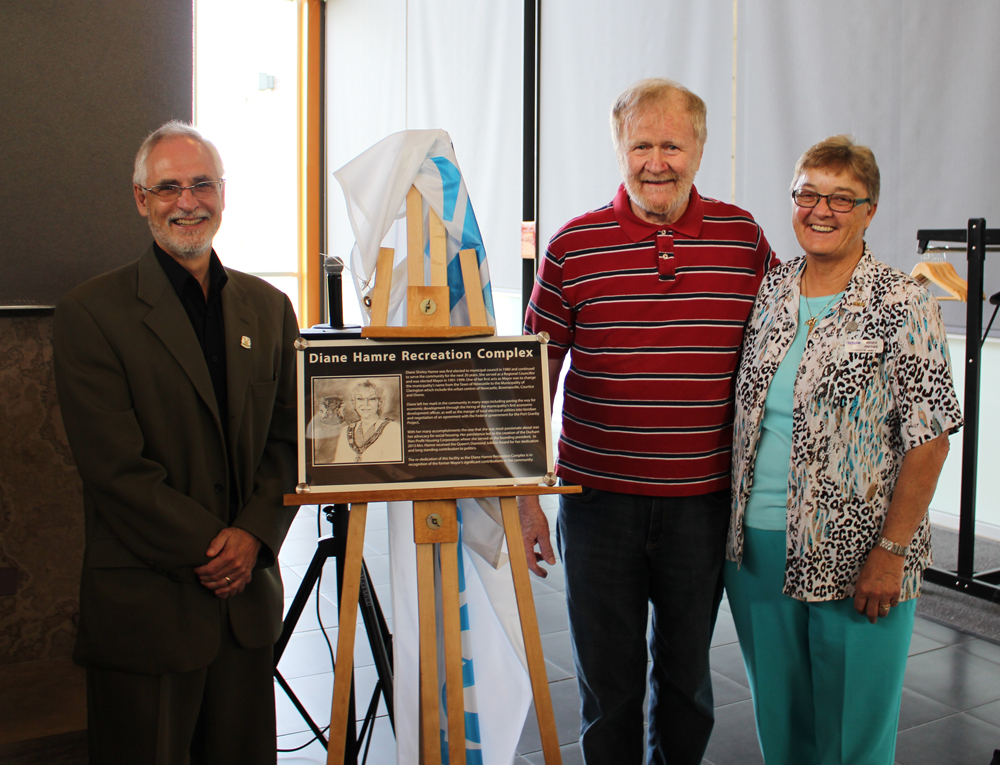 Posted on September 27, 2017 12:00 PM
Clarington September 27, 2017/- Clarington's Newcastle & District Recreation Complex has been renamed after the late, former Mayor Diane Hamre. Clarington Mayor Adrian Foster and members of Council renamed the facility, the Diane Hamre Recreation Complex, during an official ceremony Wednesday morning. Former Mayor Hamre's family attended the event.
Diane Hamre died in April 2017. She served in municipal politics for 20 years. Diane Hamre was first elected to office as a local Councillor in 1980....
Posted on September 19, 2017 09:00 AM
Clarington September 19, 2017/- Clarington Council has decided to delay the demolition of the former fire hall in Newcastle Village for the foreseeable future. GO Transit is currently using the property as a temporary turnaround for its double-decker buses, allowing the buses access to pick up commuters in town. It allows the GO bus to provide continuity of transit for residents living in downtown Newcastle who otherwise would have to walk to the GO Transit Newcastle carpool lot located on the outskirts...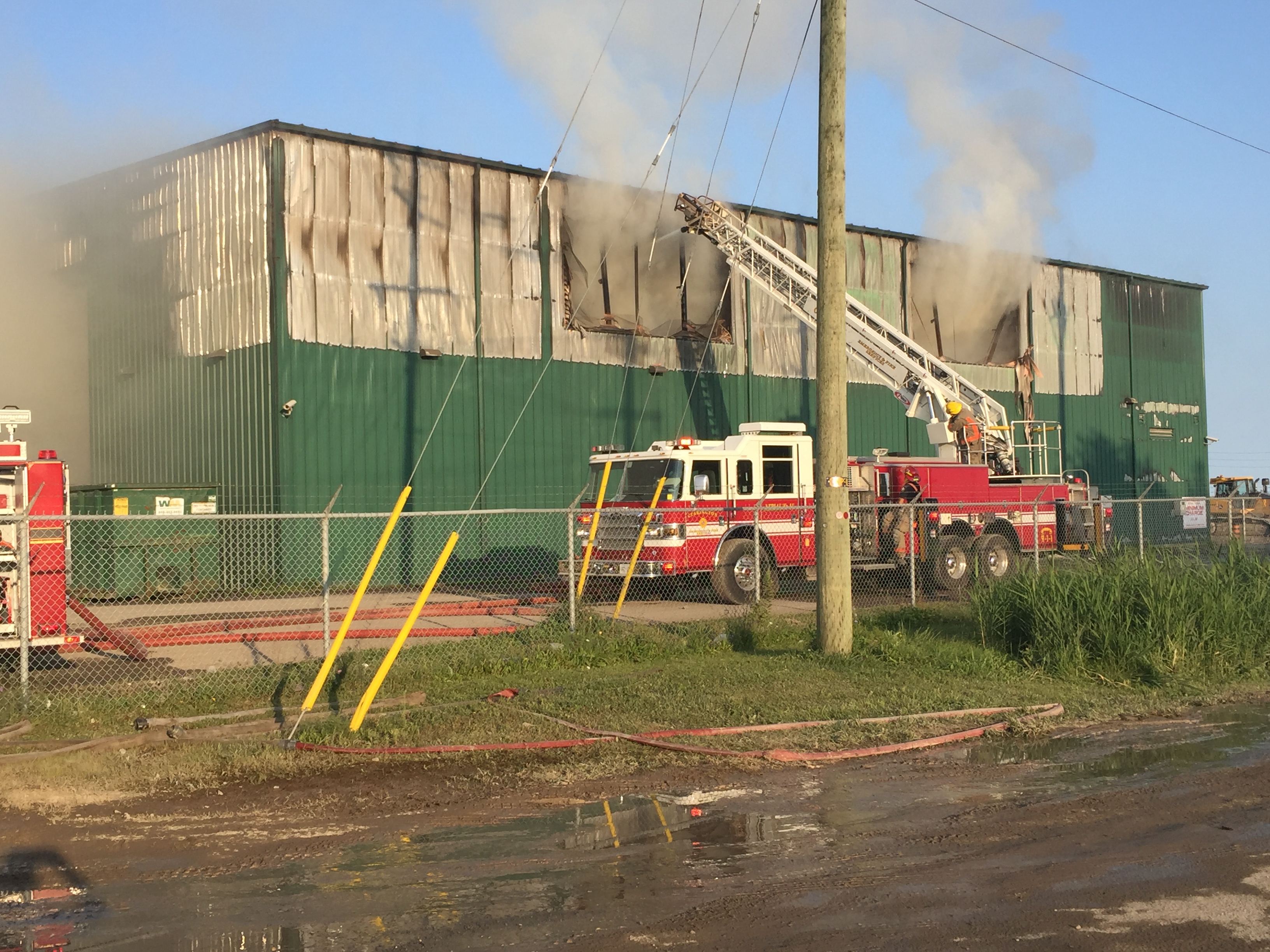 Posted on August 26, 2017 08:00 AM
Clarington August 26, 2917/- Clarington Emergency and Fire Services are on scene fighting a large fire at a Waste Management facility in Courtice. Around 30 firefighters have been on scene since the fire call came in at 2:44 p.m.
"The fire is contained, but we will be on scene for the next few hours. We are dealing with around 450 tonnes of burning garbage and cardboard," said Clarington Emergency and Fire Chief Gord Weir.
One firefighter suffered from heat exhaustion. He was checked out by EMS and...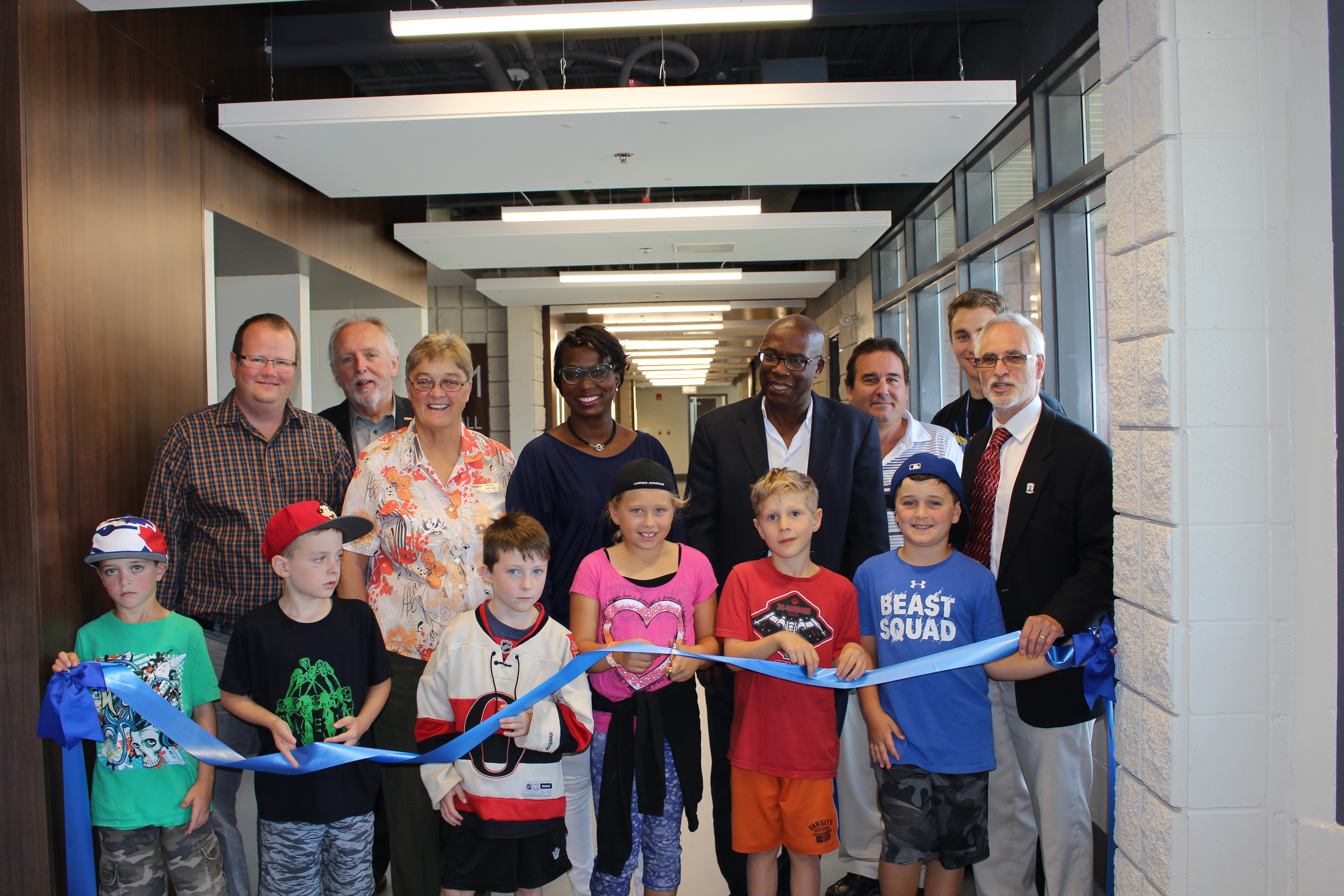 Posted on August 25, 2017 01:00 AM
Clarington August 25, 2017/- Clarington Mayor Adrian Foster, members of Council, Celina Caesar-Chavannes, Member of Parliament for Whitby and Durham MPP Granville Anderson, attended the official reopening of Clarington's newly-renovated Garnet B. Rickard Recreation Complex. Today's ribbon-cutting ceremony followed months of renovations and upgrades to the facility. The renovations were completed in time for Canada 150 celebrations on July 1st and were funded in part through the Canada 150 Community...