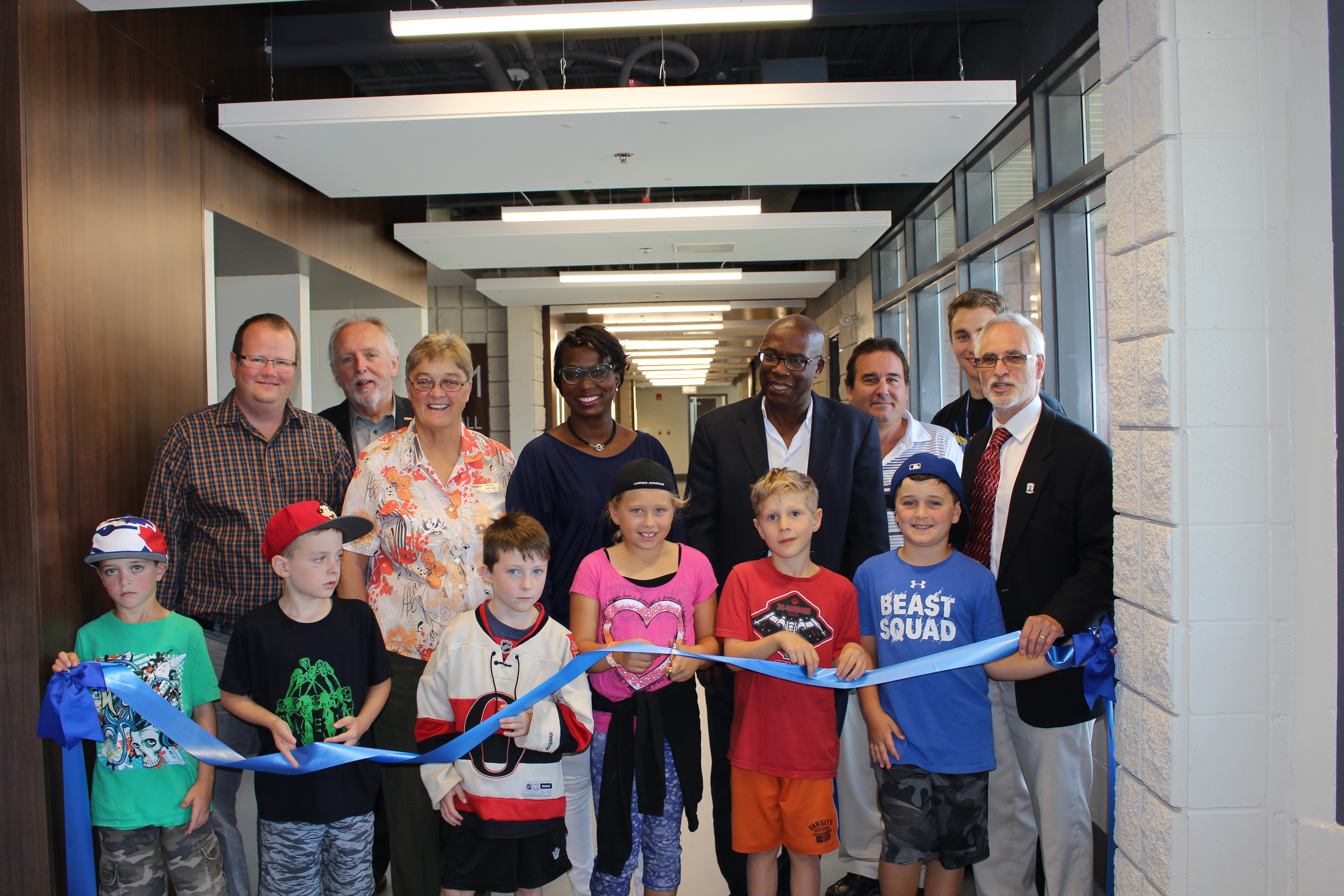 Posted on August 25, 2017 01:00 AM
Clarington August 25, 2017/- Clarington Mayor Adrian Foster, members of Council, Celina Caesar-Chavannes, Member of Parliament for Whitby and Durham MPP Granville Anderson, attended the official reopening of Clarington's newly-renovated Garnet B. Rickard Recreation Complex. Today's ribbon-cutting ceremony followed months of renovations and upgrades to the facility. The renovations were completed in time for Canada 150 celebrations on July 1st and were funded in part through the Canada 150 Community...
Posted on August 01, 2017 02:30 AM
Clarington August 1, 2017/- A newly-released 2016 Growth Trends Review for the Municipality indicates that Clarington's housing market continues to thrive. In fact, the report released by the Planning Services Department, shows that Clarington issued the highest number of residential unit permits among all Durham Region municipalities, reaching an all-time high of $320 million; that's a 10 per cent increase from 2015.
The report highlights growth and looks at emerging development-related issues and...
Posted on June 29, 2017 04:30 AM
Clarington June 29, 2017/- The Municipality of Clarington has selected a new Chief Administrative Officer. Andrew Allison will take over the administration as Clarington's CAO beginning on August 14, 2017. His appointment will be ratified by Council at its meeting on Monday, July 3, 2017.
Mr. Allison has a wealth of experience in Municipal government. He has been Clarington's Municipal Solicitor since 2010. Mr. Allison has been working as a solicitor in municipal government for the past 25 years....
Posted on June 06, 2017 09:15 AM
Posted on June 05, 2017 12:30 PM
Clarington June 5, 2017/- The Municipality is creating a vision for the neighbourhoods around Clarington's two future GO train stations, as GO Transit is scheduled to extend its service eastward. Almost a year ago the Ontario Government and Metrolinx announced the extension of the GO Transit Lakeshore East Corridor by 20 kilometres, creating two new stations in Courtice and Bowmanville. As the Municipality prepares for this new vital transportation link to the community, Clarington's Planning Services...