Posted on May 12, 2015 03:30 AM
Clarington May 12, 2015/- Clarington Council passed a new development charge by-law during Monday's regularly scheduled meeting. Clarington is a growing Municipality. In order to pay for new development, the Municipality imposes charges on developers and builders to help pay for infrastructure needed to accommodate new growth. This includes roads, emergency and fire services, library services, recreation, park development, operations, parking and general government.
Under the new by-law the development...
Posted on May 05, 2015 03:30 AM
Clarington May 5, 2015/- A great start to Clarington's Green Demonstration Project, early results of the homes monitored show water, energy and cost savings. The project is part of Priority Green Clarington, a Municipal initiative to provide an environmentally friendly and sustainable standard to new residential development.
Clarington has partnered with three builders, Brookfield Residential, Halminen Homes and Jeffery Homes, on the Green Demonstration Project. The builders each constructed two "beyond...
Posted on May 01, 2015 03:30 AM
Clarington May 1, 2015/- The 2015 Clarington Blooms Program is back. We are excited to announce the official program launch today. Clarington Blooms recognizes people who work hard to beautify their gardens and enhance the overall look and feel of our community. Clarington Blooms is an all-inclusive program, anyone can be nominated including churches, schools and businesses. Residents can even nominate themselves.
To qualify for the program the nominee's front garden must be viewable from the sidewalk...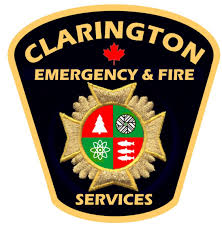 Posted on April 30, 2015 03:30 AM
Clarington April 30, 2015/- Clarington Emergency & Fire Services had a busy day yesterday, battling two large fires. In the afternoon, crews responded to a small woodland fire in a secluded area called The Dell on the edge of the Ganaraska Forest. Later in the day crews were called out to a house fire in Leskard.
Fire crews arrived at the scene of the brush fire around 4 p.m. yesterday. It took 28 firefighters several hours to put the fire out. A man was burning some brush without a permit and...
Posted on April 28, 2015 03:00 AM
Clarington Apr. 28, 2015/- The Municipality has launched a community-wide survey to gauge the level of satisfaction among older adults with the Clarington Older Adult Centre Board. This is part of an extensive consultation process on the proposed Clarington Older Adult Strategy. On April 13, Council voted in favour of further consultation as it reviews the proposed strategy.
The strategy is a report commissioned by the Community Services Department to determine the current and future needs of older...