Photo Gallery: Emergency and Fire Services will appear here on the public site.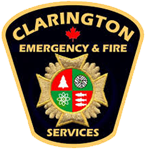 Clarington Emergency and Fire Services are an integral part of the community. Our first responders provide an essential service protecting and helping residents. Our fire crews are also out in the community helping to educate residents about safety and fire prevention.
Preparing for an emergency is something all residents should do. By taking a few simple steps today, you can become better prepared to face a range of emergencies and look after your family anytime and anywhere.
Clarington's Emergency and Fire Services, along with our partners, come together annually for our Family Safety Day to share safety tips with you. We also run a popular Junior Firefighter Program for children aged 10 and 11.
New laws are introduced to improve public safety and the safety of emergency responders.
Remember: Fire safety begins with you.