Send an email to all six councillors, or find your councillor below to email him/her directly.
Joe Neal - Regional Councillor Wards 1 and 2
Joe Neal is serving his third term on Council. Joe has lived in Courtice since 1990. He is a married father of three.
Joe is a lawyer, and has been for the past 35 years.
Send an email to Regional Councillor Neal

Granville Anderson - Regional Councillor Wards 3 and 4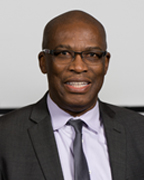 Granville Anderson is serving his first term on Clarington Council. Prior to joining Municipal politics Granville was a Liberal member of the Legislative Assembly of Ontario from 2014 to 2018. Granville served as a school trustee and was elected as the chair of the Peterborough, Victoria, Northumberland, and Clarington Catholic District School Board.
Send an email to Regional Councillor Anderson
Janice Jones - Councillor Ward 1
Janice Jones is serving her first term on Clarington Council. Janice and her family have lived in Clarington since 1998. Janice works as a nurse practitioner at Lakeridge Health. She is also a member of the Clarington Library board and has sat on the Clarington Active Transportation Committee.
Send an email to Councillor Jones


Ron Hooper - Councillor Ward 2
Ron is serving his third term in office. He is a lifelong resident of Bowmanville and is the President of Hooper's Jewellers. It's a family owned business celebrating 70 years of success. Ron and his wife Joan, have two daughters, three grandsons and one granddaughter.
Ron is a former Chair of historic Downtown Bowmanville and has served on the Board of Management for over 20 years. Ron has been involved with the Bowmanville BIA Board of Management since 1986, and has chaired the organization for 13 years. He is a former President of the CBOT and a past Chairman of the Canadian Jewellery Buying Group.
Ron is the recipient of several accolades. In 2014, he was presented with the Award of Distinction from Durham College his alma mater. He is also a Rotary, Paul Harris Fellow Recipient.
Ron sits on numerous committees including: the Abandoned Cemeteries Board, Heritage Committee, Public Library Board, Bowmanville CIP, Bowmanville Santa Claus Parade Committee, Clarington Older Adult Centre Board, Central Lake Conservation Board and Kawartha Conservation Board.
Send an email to Councillor Hooper
Corinna Traill - Councillor Ward 3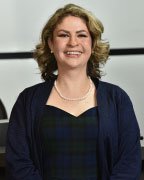 Corinna Traill graduated from the University of Toronto summa cum laude with a Bachelor of Arts degree, double major in Greek and Latin in 2006, and from Osgoode Hall Law School with a Juris Doctor in 2011. Corinna has her own local law practice and has experience in many aspects of law, including family law, estate litigation and civil litigation. She also has expertise in labour and employment law. Corinna has professional affiliations with the Law Society of Upper Canada, the Durham Region Law Association, the Legal Education and Action Fund, Equal Voice and the Canadian Bar Association. Having been born and raised in Bowmanville where her retired parents still live, Corinna is an active member of the community in which she grew up. She is a member of the Board of Directors on the Tyrone Community Centre Hall Board, the Samuel Wilmot Nature Area Advisory Committee, the Jury Lands Foundation, the Seniors and Affordable Housing Task Force and the Central Lake Ontario Conservation Authority. As a proud member of the Bowmanville Business and Professional Women's Club, she also serves as the Club's Young BPW Representative and the Community Services Council Liaison.
Send an email to Councillor Traill
Margaret Zwart - Councillor Ward 4
Margaret is serving her first term on Clarington Council. Prior to joining Municipal politics Margaret was the owner, publisher and reporter at the Orono Weekly Times.